Are you looking for a new way to play your favorite titles? Most stoners will tell you that weed and video games are excellent pairings. Whether you do it solo or with friends, combining smoking and games usually results in a memorable session.
Want to know which video games to pair with the buds grown from feminized sativa seeds and other cannabis varieties? Keep reading to discover seven of the best games for stoners.
Leading 7 Video Games to Play While Stoned
Whether you prefer fast-paced, competitive titles or peaceful, immersive experiences, there's a video game that has what you're looking for.
Here are seven of the best stoner games to play with friends or alone:
Mario Kart 8 Deluxe (2017)
Super Mario Kart was first developed and released by Nintendo in 1992. It became an instant hit and continues to be a popular title, with new sequels continuously hitting the shelves.
Many people say it's among the greatest video games of all time. The latest sequel, Mario Kart 8 Deluxe, is a staple among the 420 gaming community and a fun smoking game about kart racing.
Choose from several franchise characters with unique driving abilities and race around different themed tracks. Mario Kart 8 Deluxe allows you to play with friends, solo, or compete against other players online.
Platform: Nintendo Switch, Wii U
Katamari Damacy Reroll (2018)
Combine smoking and games with this third-person video game that blends puzzles, humor, culture, and action. In Katamari Damacy Reroll, you play a prince on a mission to rebuild the stars, moon, and other celestial bodies.
Your father (the king) destroyed these cosmic objects, and he's sent you to earth to rebuild them. Here's where it gets interesting: You're only two inches tall and carrying an odd adhesive tool.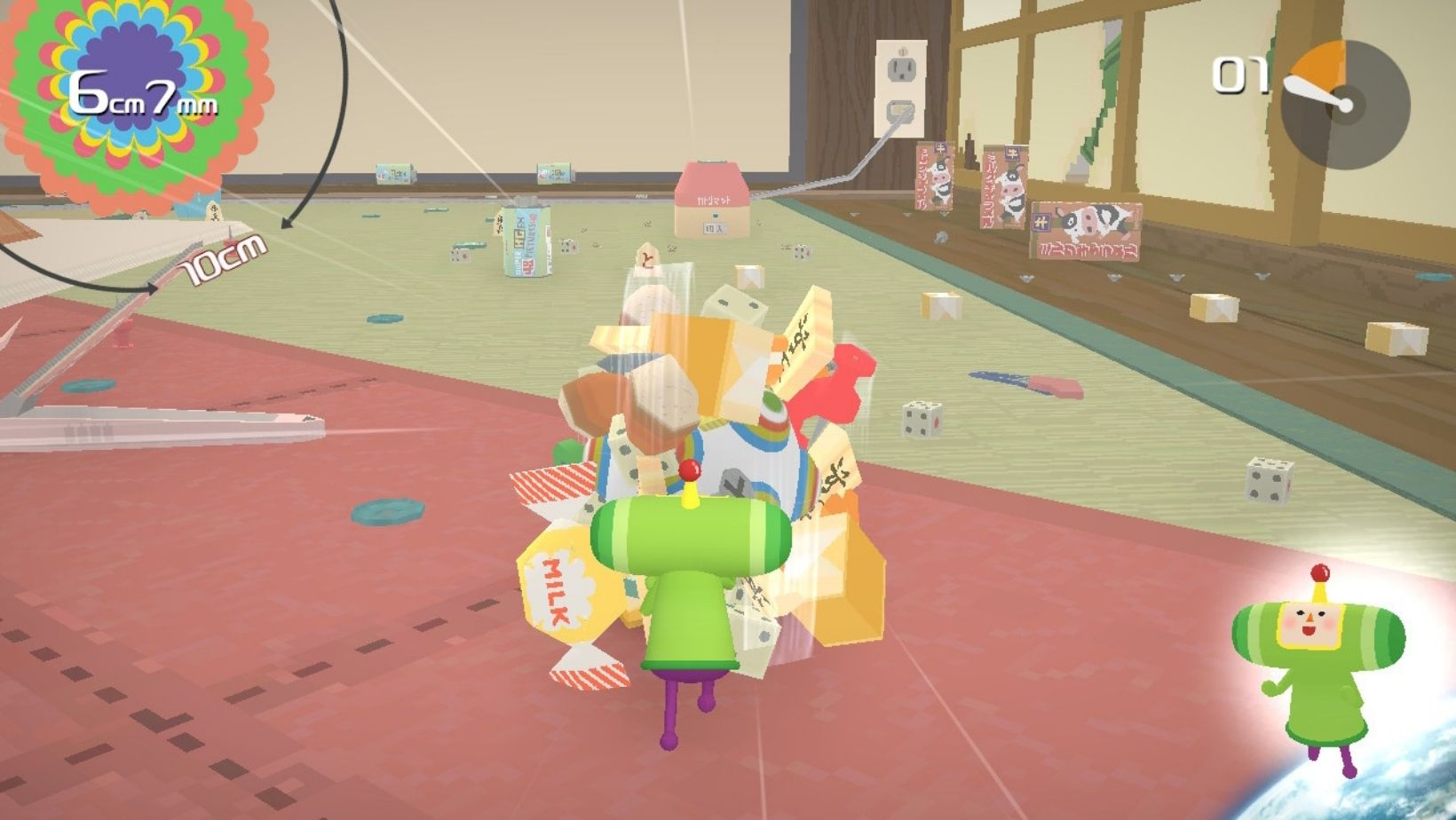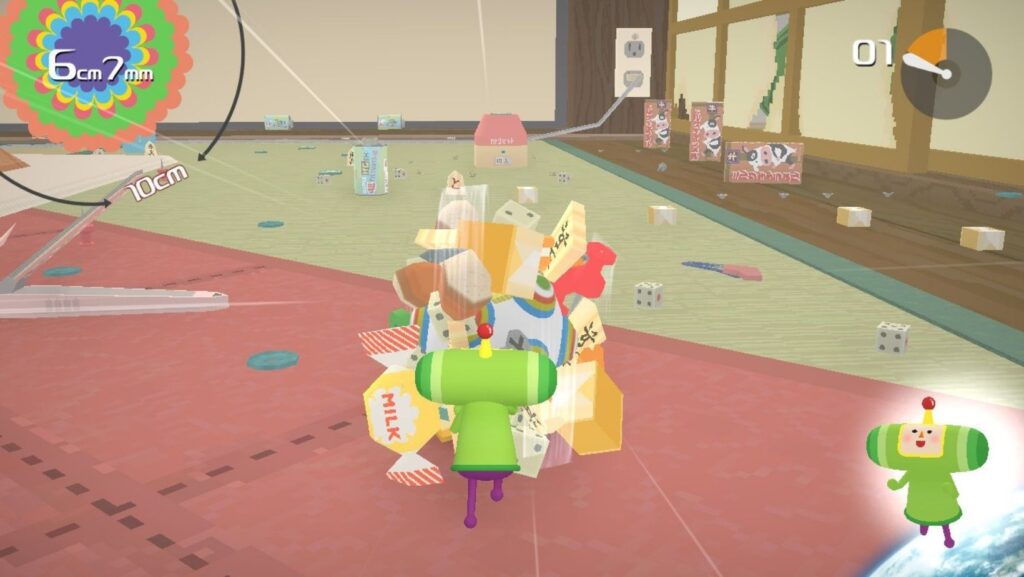 It gets bigger as it picks up things that cross its path, including people, cars, buildings, and animals. Once you collect enough stuff, it transforms into a new planet.
Katamari Damacy Reroll is the perfect title for combining smoking weed and games—it's fun, engaging, and has an excellent soundtrack.
Platform: PlayStation 4, Microsoft Windows, Nintendo Switch, Xbox One, Google Stadia
Flower (2009)
If you enjoy visually stimulating titles that are peaceful and full of gorgeous settings, you'll love Flower. This interactive and dreamy video game features incredible graphics and colors that earned it a permanent spot at the Smithsonian.
In this single-player game, you control the wind and blow a flower petal through the air. Get other flower petals to join by flying close to them, creating a beautiful scene on your screen.
The flower is a fun stoner game to play if you want to immerse yourself in the beauty of nature. This serene title helps you achieve a blissful state of zen—ideal for when you want to de-stress.
Platform: PlayStation 3, PlayStation 4, PlayStation Vita, Microsoft Windows, iOS
Goat Simulator (2014)
Are you looking for a video game, unlike anything you've ever played before? Prepare for Goat Simulator.
This chaotic, crazy, and hilarious title is one of the best games for stoners. Although there are various in-game quests, they aren't compulsory, which means you can do anything you want.
As the name suggests, Goat Simulator requires you to play as a goat that causes chaos. You're placed in various environments where you can drive people to despair, break things, jump off tall buildings, and make noise.
Goat Simulator is the ultimate weed smoking game if you're looking for mindless entertainment and plenty of laughs.
Platform: PlayStation 3, PlayStation 4, Xbox One, Xbox 360, Android, Nintendo Switch, Microsoft Windows, Linux, iOS, macOS
Cities: Skyline (2015)
Cities: Skyline might be for you if you prefer playing smoking games that require some thinking and planning. This single-player title is a city-building simulation that engages you in urban planning, road placement, zoning, and public transportation.
Some of the additional expansion packs include casinos and luxury hotels, snow-themed elements, football stadiums, natural disasters, concerts, parks, airports, and harbors.
Once you've created your perfect location, you can play as a citizen and explore your new surroundings. Build to your heart's content with this relaxing game for stoners.
Platform: PlayStation 4, Xbox One, Nintendo Switch, macOS
Everything (2017)
Looking for a game that does it all? Everything allows you to take control of different lifeforms and objects while exploring the world and discovering new things. The scale of the game shrinks with each item you gain power over, letting you inhabit galaxies and planets.
This simulation video game features quotes from philosopher Alan Watts, creating a dreamy and out-of-this-world vibe. If you're looking for a fun smoking game, Everything is sure to live up to your expectations. Lose yourself in its infinite possibilities and enjoy the funny animations.
Platform: PlayStation 4, Microsoft Windows, Linux, Nintendo Switch, macOS
Plants vs. Zombies (2009)
Fend off zombies with your garden of plants in this engaging and hilarious game for stoners. Plants vs. Zombies features a 5×6 grid with horizontal lanes. The objective is to keep the zombies away from your house by planting various plants and fungi in their way.
Your army consists of various flora, including peashooters, cacti, kernel corn, squash, jalapenos, and spike weed. Sunflowers are your currency to buy plants. You lose and restart if a zombie makes it past the front door.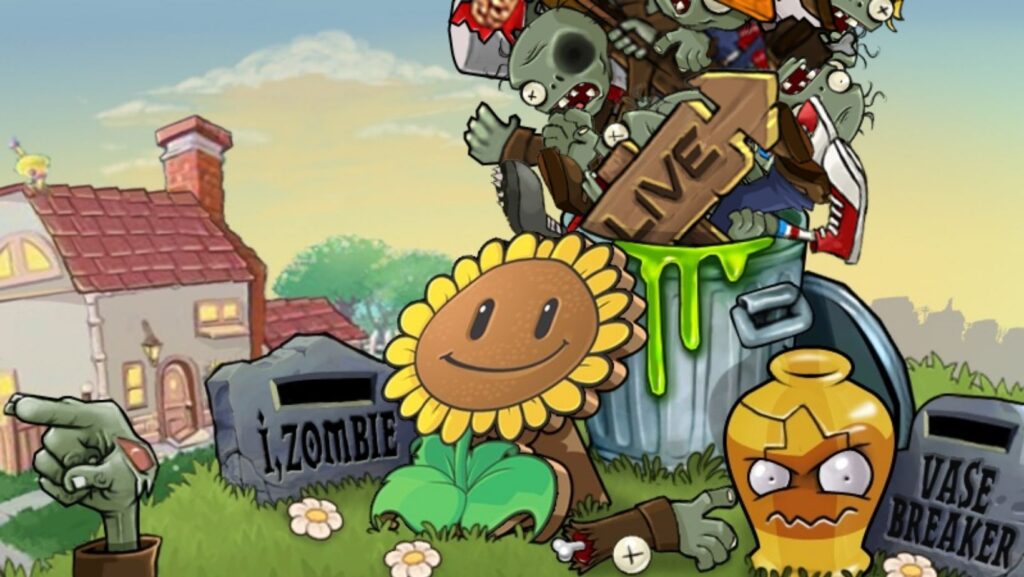 Plants vs. Zombies offers plenty of action and laughs. Combine smoking and games with this popular title and enjoy nonstop entertainment.
Platform: Android, iOS, Microsoft Windows, PlayStation 4, Xbox One, Xbox 350, Nintendo Switch
Puff' n Play
It's no secret that cannabis and video games are a brilliant pairing. Whether riding solo or playing with friends, there's a perfect title to cater to your needs. Pick from fast-paced shooters, immersive experiences, or chaotic simulators.
Ready to combine smoking and games? Choose a title you like, find the right cannabis strain, and puff, puff, play!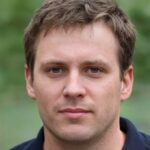 Tech expert fresh from the Australian Coast. Been in the tech industry more than 9 years, as part of a Business Growth Group. His out of office days are 100% for freestyle surfing and waves chasing.