Since the inception of gaming, people have been trying to bring the casino gaming experience to home consoles. Although you can't win real money in these games, they are still quite popular. 
There are several games for every generation of consoles where you can play blackjack, poker, roulette, or spin the slots.  
Let's take a look at how these games have evolved from the very first consoles to Nintendo Switch and Playstation 5. And reflect on how these games will look like in the future.
Atari 2600
One of the earliest home console casino games came out in 1978 for the Atari 2600. The developers did not bother with the name and called the game "Casino". Players have access to 3 card games: blackjack, five-card poker, and poker solitaire. The game gained fame in narrow circles and was re-released for Windows in 2003 and Xbox and Playstation 2 in 2004.
NES and Famicom
Nintendo Entertainment System and its Japanese version Famicom have a rich library of casino games. The most famous, perhaps, is the Vegas Dream (Viva! Las Vegas in Japan). 
This game combines several casino games and some visual novel features. You can choose the name of your character and interact with other NPCs. As for casino games, there are 4 to choose from: Blackjack, Roulette, Slot Machine, and Keno. You can even beat the game by winning over $10 million.
Super Nintendo and Super Famicom
Vegas Stakes (Las Vegas Dream in Japan) is worth highlighting from the entire collection of casino games for SNES. The game was released in 1993 as an NES's Vegas Dream sequel. Compared to the 8-bit version, the game received improved graphics, the ability to choose different casinos, and new games.
There are five games to choose from: blackjack, poker, roulette, dice, and slot machine. You can play All games except poker with your friends by multiplayer. As in the NES version, the goal is to win $ 10 million.
For both games, Vegas Dream and Vegas Steak, there is a review from AVGN.
Playstation 1
If you are interested in casino games for the first Playstation, we advise you to pay attention to Caesars Palace 2000.
Compared to previous consoles, this game has significantly improved graphics, and some animations are now 3D. Also, the number of games has increased. Here you can play one of the 11 games: blackjack, poker, roulette, craps, slots, keno, and their variations.
Playstation 2 and XBOX
The power of the consoles is growing, and with it, the graphics are improving. In High Rollers Casino, we can control the character. Moving around the casino hall, you can interact with the NPCs and choose the table where you want to play. You can play blackjack, roulette, poker, and slot machines.
Nintendo Switch, PS4, PS5 XBOX One X
On modern consoles, casino games have become a kind of MMO. Here you need to create your avatar and interact with other real players. You can play all kinds of casino games, from blackjack to crash. And chat with your friends while sitting at the gaming table.
Also, in such levels, you can pump the level. These games include The Four Kings Casino and Slots, High Roller Casino, and Vegas Party. All of them are available on all main platforms.
Future of Casino Games on Home Consoles
Console casino games will continue bringing the player experience closer to being a real casino player. We live at a time when virtual reality technology is actively developing, and the largest companies in the world are declaring the creation of virtual worlds. These trends will affect casino games just like other areas of people's lives. Every day we are getting closer to the word shown in the movie "Ready Player One," in which, perhaps, there is a place for New Las Vegas.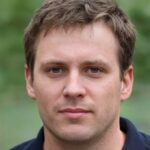 Tech expert fresh from the Australian Coast. Been in the tech industry more than 9 years, as part of a Business Growth Group. His out of office days are 100% for freestyle surfing and waves chasing.