Civilization IV is a very popular strategy game that has received a lot of praise and attention over the years. It was the first game to feature 24-player multiplayer and is the game that broke the PlayStation 2 sales record. Most of all, it was the most fun you could have with a bunch of friends, starting with the base game and then building your civilization from there.
Civilization 4 is the latest entry in Sid Meier's Civilization series, and it picks up where the previous game left off, as the human race struggles for survival in the wake of an asteroid impact. The game is a turn-based strategy game and has you attempting to build a civilization from the ground up, building cities, researched technologies, and bettering the lives of your citizens. Civilization 4 was released in 2004, and it was a best seller for over 2 years.
Civilization 5 has been out for a while but is still receiving regular updates. In this post, we're going to show you how to earn Tech Points, how to get Tech Points, how to increase Tech Points and ways to increase Tech Points.
This tutorial should assist you if you just bought Civilization 4 and are unsure what to do (we don't blame you; the game is extremely detailed). The guide was provided by jpjandrade. Why are there so many games? If you purchased the Civilization IV Complete, you'll see four games in your Steam library (really, seven, but the duplicates are the Mac / PC versions, which are the consequence of a third-party Mac conversion). What should you put in place? Let's have a look at the various options:
Civilization IV – The original, unaltered version of the game.
Civilization IV: Warlords is the first expansion pack for Civilization IV.
Beyond the Sword is the second expansion pack for Civilization IV.
Civilization IV: Colonization is a spin-off of Civilization IV. For a start, I'd choose Warlord or Chieftain. One feature of Civ is the Civlization mode, which is based on Sid Meier's original Colonization game. The gameplay is very different from Civ IV, with the exception of the engine.
We'll come back to Colonization later. It's a unique game that you should try; it's imperfect in some ways but a lot of fun, but right now we're trying to get you hooked on Civilization. So, what should you put in place? If you want the entire package, simply download Beyond the Sword: it has all of the gameplay elements and features from both Warlords and Beyond the Sword. The main distinction between Warlords and BtS is that certain Warlords scenarios are only available in Warlords. However, since BtS includes both vanilla and BtS situations, you'll probably never miss the ones you don't have in Warlords. You won't be missing out on anything. The majority of individuals will tell you that obtaining Beyond the Sword and the two expansions content is crucial. They are, after all, correct. The additions significantly improve the game. However, I believe that if this is your first time playing, you would be better off without them. First, although the base game of Civilization includes a tutorial, the expansions do not.
Second, they introduce some new ideas to the game, in addition to the ones you already know from the initial playing. Anyway, it's all up to you. Either install vanilla for now and then get Beyond the Sword once you've won a few games with it, or install BtS right now and enjoy the complete experience right away. It's all up to you.
What are the various degrees of difficulty? When selecting a difficulty level, bear in mind that they increase in difficulty quickly. The Settler level will be a breeze. You can win even if you do everything incorrectly, but you're unlikely to win on Noble for a long time. What about the upper ones? For the time being, forget about it.
For a start, I'd choose Warlord or Chieftain. One thing to remember in Civ is that if you keep winning, you should constantly up the difficulty. When you feel like you have to outwit the AI or you won't make it, the game is at its most enjoyable. It won't be enjoyable for long if every game is as simple as possible.
Okay, so you grasp the mechanics and what food/production/commerce entails. You're aware of the Victory criteria (correct?). If you haven't already, go through the tutorial, which is included in the Civ IV vanilla installation. You should have installed the vanilla first, as I instructed you). But how can you win this thing in the first place? Let me tell you about a website that will be your go-to reference for anything from Settle difficulty to Deity: http://www.civfanatics.com They are zealots, believe me. Under the Civ IV section on the left sidebar, there is a link to the War Academy. It's a fantastic resource with enough of instructions to keep you busy. The Introductory Courses are a good place to start. These two books, in particular, come highly recommended: http://www.civfanatics.com/civ4/strategy/sisiutil.php (There are a number of excellent suggestions.) Although it is more of a reference guide than a tutorial, you should read it all.) http://www.garath.net/Sullla/civ4 walk 1a.html Is a well-explained tutorial that is very helpful. The CivFanatics forum is a fantastic resource for strategies and advice. Sisutil has a series of postings dubbed the All Leaders Challenge, in which he plays a game with nearly every leader in the game, taking around 10 rounds at a time, commenting on them and allowing users to provide comments in each round. It may be a little difficult for newcomers, but it's a great way to learn how experienced Civ players think. A subject called Condensed advice for beginners may also be found in the forums. The suggestions are scattered, but they are all good counsel. Finally, I'd like to provide three pointers that have proven to be very beneficial to me. I believe Civ IV players will unanimously agree that these are beneficial, but I'd want some more comments and input from some other redditors: Concentrate your cities and don't try to develop everything in each one. This is the most basic. You'll want your cities to accomplish everything at first: construct things, have a lot of wonderful people, and produce money / beakers for your empire. This is a bad concept since the so-called specialty buildings, such as banks, supermarkets, colleges, forges, and industries, will provide decreasing benefits to each city.
In an ideal world, production cities would be constructed around hills / producing resources, while commerce cities would be built over meadows / flood plains with a large number of cottages. Then you construct commercial buildings in commercial cities and manufacturing buildings in manufacturing communities.
A corollary of this tip is that you don't have and you shouldn't build every building in every city +25% gold is useless if your city makes 4 gold each turn. You could better use those hammers to build a military unit. Conversely, if your city is only making 4 hammers a turn, you should bother with a forge.
Go to war early but don't go to war often. If you never go to war you won't expand much and won't get a good head start. There are two optimal moments early game to go to war: when you just research Bronze Working and get bronze, build lots of Axemen and attack the closest neighbor so you get him before he builds good units, and when you research construction and you build catapults. If you have gone beyond Construction and didn't conquer any territory you either started alone in the continent (which is usually a bad thing) or you blew it. The reason why conquering is so good is that more land is (almost) always better and the map generator makes sure that each Civ starts in a good location, specially the capital, so having two capitals in control is a no brainer. Just make sure you are careful when expanding (see below). Don't go broke with overexpansion. Each city you have and the distance of the city from your capital increases it's maintenance. Eventually, you'll start losing money and will have to reduce the science production to pay for your cities. Needless to say, getting behind in science is one of the most dangerous things that can happen to you. So when going to war, always keep a look at your science slider.
It should not be less than 60%, as a matter of thumb. Stop conquering and start expanding if it's 60 percent. This is especially true if you begin your journey far away from your closest neighbor. Taking his money early in this instance may cripple you rather than provide you a big advantage.
Civilization 4 Tips and Hints Thanks to UsedOnlyTwice and Harri5on for the following Civilization 4 tips: I play on Monarch difficulty. My strategy is that I tend to balance play with a highly creative race and focus on tech and military. I am playing with the Rise of Mankind mod so the tech path is slightly different. Finally, I know that building civilizations is fun, but as you go up the difficulty level you must learn the art of war. – Ensure that your capital is in an excellent location with lots of food resources. If its not. Start again. – Initial tech focus should be 1) exploiting resources 2) connecting cities 3) then a mix of religion, social organisation advances and tech advances – I treat the military tree slightly differently. The AI is very unlikely to attack you at the beginning of the game. Thus, unless circumstances differ (such as close borders), you can get away with investing in military only when you reach technological milestones such as axemen or swordsmen. In fact, barbarians are a good indication of where your military tech level up should be until you reach the the swordsman level, then you have to watch your neighbours. – Invest in your first three cities as the major production and scientific centres. All other cities should be established for territorial or resource grab reasons as they will not reach maturity until the middle ages unless they are in an incredible location with lots of food and shields. – For this reason, establish new cities (after the first 3-5) as garrisons and build defences first and foremost. Your strategy should depend to a large degree on the geography of your territory. Border regions should have heavy defenses with walls and lots of units, inland cities light defenses and a focus on building city achievements that will promote tech and finance advances. – Cut all forests on the tiles immediately next to city walls to ensure that attacking armies cannot build a siege next to the city. Montezuma's jaguars are nearly invincible in a forest, you have to defeat them on open spaces. – Watch out for growth at the expense of tech development. Growth will begin to slow down your tech advances while going for Monarchy/Alphabet/Currency/Code of Laws – i.e. the early stages of medieval. Make sure you get at least one of these before your expansion throttles your growth or you are fucked (in the dark ages – not progressing technically, and not able to afford new units) – Either start a religion and spread it, or conform to the most popular religion with your neighbours. Holy wars can fuck shit up pretty badly. – If you are next to Montezuma or Shaka they WILL declare war on you sooner or later. You might be able to win Shaka with religion but Monty is just about war. Prepare for it and wipe out Monty as soon as you have the chance. – The big military tech advances are between stone/bronze age and iron age, iron age and machinery age, machinery age and gunpowder age, and gunpowder and modern age. Your goal should be to be at the next military age AT LEAST at the same time as your rivals (to maintain integrity) or BEFORE to get territory from your rivals. – After the initial start up phase, attacking cities is a waste of time unless you have catapults. In fact, I tend to focus on getting the middle ages (macemen and trebuchets) before everyone else and begin my attack. – Forget about investing in ships until the exploration age when they become seriously powerful. At the beginning of the game have them to protect food resources from pirates and to explore, unless you are playing an island map of course. – Once you have established your territory in the middle ages, it becomes very difficult to dislodge yourself and others without serious technological advances and military investment. Wars proliferate during this era but go nowhere. Stock up on siege weapons and surprise attack someone already occupied with another war. – Focus on territories next to yours so that supply chains can reinforce units. Expand, expand, expand. WIN
Related Tags
This article broadly covered the following related topics:
civ 4 early game strategy
civ 4 tips for beginners
civilization 4 walkthrough
civilization 4 beyond the sword strategy
civilization 4 strategy guide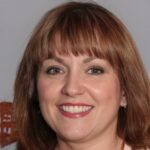 Managing and running (mostly) successfully multiple eCommerce lines of Business. Writing enthusiastically for the past 7 years. In between loves to travel and explore worldwide culture.