The goal of Mortal Kombat is to knock out your opponent by inflicting enough damage using punches, kicks, throws, and special moves.
The newer games have introduced new characters for players to choose from in addition to previous ones. Players can customize their characters with different fighting styles among other things in order to play whichever style they want at any given time during a fight. As technology continues to change over time so too do the graphics available on newer devices that are able render more realistic animations. However, at its core, you still have an objective-based game requiring skillful timing and execution when throwing punches or kicks.
The original Mortal Kombat game
Mortal Kombat is an iconic series that originally debuted in 1992. The original Mortal Kombat game is a fighting game in which the player controls one of seven characters and engages in one-on-one fights with other characters. The object is to deplete the opponent's health and avoid having the player's own health deplete. The hyper-realistic graphics for the time and over-the-top blood drew swathes of attention, controversy, and a lot of fans, flooding into the arcades in the early '90s.
"The goal of Mortal Kombat is to knock out your opponent by inflicting enough damage using punches, kicks, throws, and special moves."
The game uses a timer that lasts 99 seconds and is displayed at the bottom of the screen at all times. If a fighter loses all of their health, then the player will faint, ending the fight.
A sequence of combo attacks are executed by pressing one or more buttons in specific orders after connecting with an initial attack. The titular "fatality" move is performed at the end of each winning round by executing a sequence of controller actions immediately following the round's conclusion.
How the games have evolved over time, including graphics and gameplay
There have been many changes to the Mortal Kombat games, including graphics and gameplay. Not to mention the multitude of new characters totaling 77 over the course of almost 3 decades.
Graphics for this game have been updated to be more realistic. The models within the game are rendered using photogrammetry so they move and look more fluidly. Improvements have also been made to collision detection and facial animations. In addition, they allow players to customize their characters with different fighting styles, appearances, and customizations.
The new Mortal Kombat 11 game
Mortal Kombat 11 is a fighting game being released in 2019 by Warner Bros. Interactive Entertainment. The gameplay for this game is similar to previous Mortal Kombat games but introduces new features such as character customization, story mode, and more precise controls.
Characters in the game can sport different fighting styles (such as brawler or kung-fu) and personalize their character with outfits to give them different appearances. In addition to the different appearances, players can create their own character by choosing from a multitude of parts that "work in tandem with your fighting style."
How to unlock characters in Mortal Kombat 11 Nintendo Switch
Frost is a relatively new character to the Mortal Kombat series. Simply clear stage four of the story mode and you can fight as the feisty frosty femme fatale. For more cheats and tricks for the Nintendo Switch version, head to Magic Game World for the latest tips.
Why this video game series has been so successful for decades
The Mortal Kombat series has evolved over time, but the basics of its gameplay remains true. Each game has introduced new features, characters, and graphics as technology is improved over time.
So what's made the Mortal Kombat series so successful? Perhaps it's how well-designed each game is or even just nostalgia playing into fans' mindsets when they see these iconic faces again on screen after all these years… we'll never know! Whatever it may be, there are many reasons why people are loving this classic arcade fighter all over again!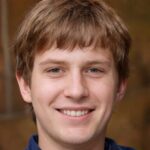 Indiana - based graphic designer for more than 6 years. Creator of multiple awesome print and web designs. Interested in blogging as a second addiction since 2019. 100% animal lover.