This week, we got a new DM in town and he's been having a blast running all type of challenges. Most of his players are kind of stuck in the past, playing from a book of rules, but he likes to come up with new ways to make things real. For example, how about a skill challenge? One of the players has the skill of the Silent Treatment, so he can get the whole group to shut up and not say a peep. But what if we up the ante?
I'm Christopher Perkins, the "Lazy, Actor" DM behind the DM logs (and a bunch of other 5E D&D games) on the D&D Beyond blog. We're in the midst of a campaign where I'm trying to run some "skills challenges".
Over the past month or so, a certain DM (Dungeon Master) has been running a campaign for 2E that has inspired me to run a few challenges for him. I've been having fun running challenges, and I figured I'd share a few of them here!
Brandon Palas created this image.
… So, a good essay would start with an explanation of the basic Skill Challenge (a concept introduced in 4E), then move on to several popular variants (cf. Matt Coville:…)… However, they only pay me for 1,500 words!
What is a Skill Challenge, and how does it work?
When your PCs have a goal that they should be able to achieve without fighting, they may work together as a group to achieve it using their abilities.
Each player in a "round" rolls a skill check, and it counts as a success if they reach a DC that you estimate (use the rules for this in the DMG, Chapter 8, if it helps). Otherwise, it's a failure. Individual achievements and failures may have far-reaching consequences. The PCs will achieve their objective if there is enough "success" compared to "failure" at the conclusion.
You don't need to PLAN a Skill Challenge if it's done correctly. You may ask PCs what specific actions they want to take toward the greater objective, then assign skill rolls for those sub-tasks with estimated DCs. They have greater confidence and are encouraged to roleplay more than they would otherwise. You may also have all sorts of ridiculous things happen based on their successes/failures, giving you a respite from more conventional fighting.
[Related: 7 New Dungeon Master Tips and Resources]
So, how do I go about doing a Skill Challenge correctly?
I believe the following example will suffice:
Your PCs are looking for a box of doughnuts that has mysteriously (POOF!) vanished.
Inquire about how their characters would go about locating magically vanished doughnuts in your game environment. You should get someone inquiring about rolling for Arcana, or perhaps a more martial character that simply wants to look about town manually, depending on your party.
It's worth noting that none of this is battle related (hopefully).
Okay, DM, you can reduce this to: "They want to embark on a hunt," and you can add a Skill Challenge to make it longer and more meaningful.
Explain the Challenge to the PCs for a moment:
"It's up to everyone of you to take a turn. On your turn, you'll tell me what your character wants to accomplish, and I'll either tell you what skill to roll or you may give me an idea for a skill to roll and explain it. I'll let you know if you succeeded or not. In any case, there will be repercussions. MUWAHAHA!"
You should receive some immediate, powerful reactions. One would be "I want to do Arcana!" in our scenario.
However, not everyone is capable of "doing Arcana" (not well anyways). When you go to your next PC, ask them if there's anything more they can do to assist you. The majority of people will instantly turn to their strongest abilities. More mental characters, for example, are likely to have competence or greater modifications for abilities that are clearly helpful, such as Knowledge or Investigate (at the library?).
More martial characters, on the other hand, may be at a loss… And it's at these anxious moments when roleplay may emerge. ((…she said with a sage tone…))
Tell the players they may utilize their finest (or any) abilities if they can justify it to you.
You'll be honestly (and pleasantly?) shocked at how easy your players can explain an Acrobatics roll for delivering a baby ("I disentangle the cord!"). In this scenario, martial characters may simply search from one street to the next.
Why not?
Assign them the task of investigating. Ask random NPCs whether they've seen pastries that fit a description (Intimidate, Persuasion…which aren't very helpful here).
Yes, absurdity is a given… However, "justification" is part of the pleasure, as it invites players to create a narrative with you – a story that isn't just your voice, but full of ideas that might otherwise go unnoticed.
To that aim, I typically offer participants plenty of room (and time) to come up with their own ideas. If someone is really stuck, I may stimulate them by asking for a description of what they want to accomplish (as if this was a book or movie).
Then I'd give them a talent to roll. Alternatively, I could improvise (dun! dun! dun!) and ask them whatever talent they'd want to utilize. Then, if any suggestions for that talent come to me, I'll share them with them.
I can't tell you how many times I've seen these strategies succeed.
(Check your perception: you notice a sign that says, "Free Donuts in Treehouse.")
…But if they're still stumped, offer them the option of assisting other characters or using non-skilled items. Another PC, for example, might also roll an Arcana.
They provide Advantage to the "main" PC for the roll if they reach your DC. While researching, a more martial character with a masseuse background might offer other characters soothing back rubs, giving them Advantage (a.k.a. "justified, ridiculous roleplay"). PCs may also utilize things or spells they already possessed, which would count as successes.
The goal is to make everyone feel productive while also allowing them to be creative.
Complications…?
After one "round," our example may come to an end. A spell was cast by the spellcasters. The martial figures track down a doughnut… But that's not long enough! Instead, the DM should explore what sorts of difficulties PCs may face when they succeed or fail at each step:
A successful Arcana may disclose an unique donut-finding procedure in which players dance within a pattern created on the floor using special ritual components while saying certain phrases in a specific manner. Each of those components may need skill tests…
(To get anything out of Vacation Terry's Fanny Pack, Terry employs "Sleight of Hand.")
Don't be fooled by the "non-combat" nature of Skill Challenges; they may include mini-combats if you want them to. Perhaps a local, donut-stealing mysterious can be discovered via inquiry at the local library. It's possible that the PCs will have to track it down (Survival?) and fight it…
As more martial characters explore the town, they may encounter hostile NPCs (ranging from elderly misers to old rival pickpockets) with whom they must fight. Perhaps one of them has the PCs complete a riddle before returning their doughnuts (a la comics)?
Inventing these difficulties is a good way to keep the Challenge going.
What are the consequences and outcomes?
There was a regulation in 4E that you had to have "X number of successes before Y number of failures." You could still accomplish something similar in 5E by predetermining X and Y values. However, there is a lot of support for simply continuing until X number of Successes (precise number is at the discretion of the DM) or until 3 Failures.
Personally, I consider myself to be much more holistic. Skill Challenges detail a particular aspect of a bigger narrative, such as how a certain investigation was conducted, the "blow-by-blow" of a specific pursuit, and so on.
While I may add as many complexities as I like, a sub-story must come to a conclusion at some time, whether in Success or Failure. As a result, I usually let Challenges run till then.
I keep track of the number of successes and failures and choose the one with the greater value.
"I'm used to blowing stuff apart. That's a Talent!"
(Note: If the numbers are close, I can allow for more mixed outcomes, or I can choose the side that loses statistically but makes more narrative sense.) For example, if players get one more Failure than Successes but are very smart at certain moments, I may award them Success. I'm the DM, therefore I'm free to do anything I want.)
Keep in mind that the tougher the Challenge becomes as the number of rolls (Successes) increases.
Also, although overall success may be apparent, attempt to imagine what overall failure could look like. It (probably) isn't a "TPK," but it might be anything as simple as not receiving crucial information that would make a job simpler or having to face additional opponents in the next battle….
Oh, and you can have fun with individual Successes or Failures as well:
Is it possible that the spellcasters messed up their ritual? For 24 hours, their ears take on a doughnut form. Did one of the martial characters irritate an unnamed NPC? That NPC will spit on the ground and point menacingly whenever they see the PCs for the remainder of the game.
None of these results (on their own) imply that the Challenge as a whole failed, and they may also serve as hooks for further "rounds" of Skill Challenge or even other parts of a campaign. (Do the PCs come across any rituals, NPCs, or other characters who will be significant later?)
Is it truly necessary for me to "keep selling"?
Skill challenges may be used to:
Allow yourself to be free of more thorough, mechanical planning (we all have busy weeks)
Ensure that talents are put to good use (because sometimes we can forget they exist)
For gamers, it should be something fresh and really unique (Skill Challenges have always been uncommon)
Bring a sense of levity and absurdity to a meeting.
Encourage players to participate in the narrative and roleplay (for a change!) alongside you.
Give your session a "sandbox" vibe (since you'll be asking participants for feedback that you can't predict).
Introduce hooks, NPCs, places, and other elements that will be useful later.
Allow you to improvise in a reasonably safe environment.
…and they're really entertaining! You'll find out for yourself if you try them!
Let us know how you get on with Skill Challenges in your game.
We also link to a full list of other great character optimisation guides for D&D.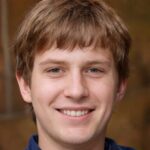 Indiana - based graphic designer for more than 6 years. Creator of multiple awesome print and web designs. Interested in blogging as a second addiction since 2019. 100% animal lover.