With free access to loads of multiplayer games as well as discounts on tons of other titles, Playstation plus is an amazing deal for any gamer! In addition to all these benefits, there are also some great features for those who purchase Playstation Plus that make gaming more enjoyable.
What is Playstation Plus?
Playstation Plus is a subscription service launched in 2010, building upon the original Playstation network from 2006. Previously plus was for the Playstation 3, Playstation Vita, and now for Playstation 4 and Playstation 5. You can sign up for one month, three months, or twelve months at a time. With this subscription, you can play all online games on the PSN network with other players who have the same subscription.
You also get great discounts when you purchase any games or DLC through the PSN store. Playstation Plus is not only just about playing games together with friends online but also about playing tons of free games in single-player mode against bots.
Why you should have Playstation Plus
There are so many compelling reasons for Playstation Plus. It's the best deal for any gamer who wants to play multiplayer games with friends or just wants to get great discounts on tons of other games.
Games for your console can get quite expensive, especially if you buy them one at a time. PlayStation Plus members have access to regular selections of curated game titles that are offered without charge and all these games will make excellent additions to any collection.
Online game saves are a great feature to have as an avid gamer. The Plus members get access to not only the option of uploading manually but also automatically and securely stored on their account in cloud storage for later use.
If you have a Plus membership, your files are safe. With this service, there is no need to worry about losing anything when it comes time for repairs or replacement because all of the data necessary will be stored in an online cloud account accessible through your new console with internet access.
The Plus membership is a must-have for gamers looking to stay ahead of the curve. You'll get early access and exclusive deals on all new releases, giving you an advantage over your friends who don't subscribe!
With all these benefits in one package, it's definitely worth the money, especially with the regular free content.
Who can subscribe to Playstation Plus?
Playstation Plus is a subscription service for Playstation 4 and Playstation 5. If you have one of these devices and are 7 years or older, you can subscribe to Playstation Plus.
To get Playstation Plus, you need to register for a free PSN account if you don't already have one.
1) Go to the Playstation website subscription page in the web browser on your computer or in the app on your PS4 or PS5.
2) Click or select '1 Month, '3 Months, or '12 Months.
3) Fill in your information, including your address and credit card information, and click 'Start Membership'. Your credit card will not be charged until the end of your trial period, so you can cancel anytime before.
4) It costs $59.99 per year for a Playstation Plus membership. Your subscription will automatically renew unless you pause it or cancel it.
Can you buy PlayStation plus with a PlayStation store card
Yes, you can purchase PlayStation Plus without a credit card by purchasing the gift card. You can get 1 month, 3 months, or 12 months worth of membership with just one purchase. You can find out more at the Official Playstation site.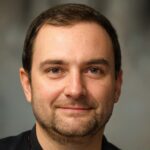 Tech runs the world - one of his driving quotes. Investing in blogging since 2015. When not surrounded by technology, enjoys rock climbing with his highschool friends.