Santa Monica Studio's God of War series is one of the most popular franchises in gaming history, with 2018's God of War the best-selling PlayStation 4 game of all time. It will be a tough act to follow, but players have been crying out for a new installment ever since they completed Kratos's journey in that stunning offering. The wait for a new title in the series is almost over, and God of War Ragnarök is set for release in 2022. The game is dropping at a perfect time, with Viking themes more popular than ever in mainstream culture.
Capitalizing on the Success of Viking Themes
When Sony Interactive Entertainment released God of War almost four years ago, it was the ideal time for a Norse mythology-themed game. Premises from the era were all over popular culture, with the success of the History Channel's Vikings leading the way. The series was well-loved and led to developers bringing these ideas to life in games. In the years since the release of the 2018 title, there have been even more Viking-themed games across every area of the industry.
On console, there was Assassin's Creed: Valhalla in 2020. PC players have access to Iron Gate Studio's Valheim, which was released in 2021. For casino players, some of the best sites to play online offer Viking-themed slots like the Gates of Valhalla slot, among many others that can be found at Lucky Days Casino, LeoVegas, and PlayOjo. These titles highlight how the genre is still loved by players who are hungry for more. Therefore, it's the perfect time for Santa Monica Studio to bring out a new release and capitalize on the prevalence of the genre while it's still thriving.
Game Will Continue Stories of Kratos and Atreus
At the end of God of War, Kratos killed Baldur. This resulted in a prophecy foretelling the end of days for the Norse gods, a series of events known as Ragnarök. The 2022 sequel will explore this, with Kratos and Atreus setting out to find a way to stop it from happening. It promises to include an epic battle with Thor, who is seeking revenge on Kratos due to his actions in God of War.
In God of War, players were only able to control Kratos, even though Atreus was also one of the two protagonists. There's a good chance that the new game will give players control of both characters as they explore different portions of the nine realms. The upcoming title is one of the most eagerly anticipated games in the industry, and it has already received the award for Most Wanted Game.
God of War Ragnarök has been four years in the making, but it promises to be well worth the wait. Its 2018 predecessor set up some strong plot threads that need to be explored in more detail. The title will appeal to fans of Viking themes and anyone who enjoyed previous installments in the series.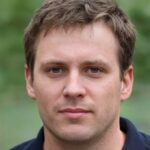 Tech expert fresh from the Australian Coast. Been in the tech industry more than 9 years, as part of a Business Growth Group. His out of office days are 100% for freestyle surfing and waves chasing.