The CPU is the central processing unit of your computer. It's responsible for managing and executing instructions in software programs, which are ultimately used to do things like playing games or editing photos.
When to upgrade your CPU? 4 Reasons to upgrade. Read more in detail here: what does upgrading your processor do.
It feels great to upgrade your PC, particularly when you know you'll get a lot of use out of the new components. Most PC gamers will upgrade to a better graphics card since that component has the greatest impact on game performance.
The CPU comes in second for the majority of gamers, however certain content producers need more CPU power than the GPU. We can't claim that everyone wants to upgrade to a higher graphics card since not everyone is a gamer. Due to several factors, a gamer may need to upgrade to a better CPU before updating a graphics card.
Whether you're not sure how frequently you should update your CPU or if you should upgrade it right now, see if you fall into one of the categories below. These are the reasons why I, like other PC users, purchase a new chip, and you should as well if you have any issues connected to these factors.
Insufficient cores
Gone are the days when two cores were plenty for gaming. The minimum need is now 4 cores, which is the smallest number of cores you need to operate your PC without freezing (even if you don't game).
This is true not only for gamers, but also for content producers. While four cores may not be sufficient for a professional gamer or content producer, it may be sufficient for a casual PC user who utilizes Photoshop, Google Chrome, Microsoft Office, Corel Draw, and other basic programs.
If you want a decent gaming experience, a 6 core CPU is strongly recommended, and much better if it supports hyperthreading. Some games may use up to 6 cores and offer additional frames per second if those cores perform well in single and multi-threaded operations.
The additional cores are also useful if you wish to launch some of your apps or chrome tabs behind the game.
The greater the core count, the better for content producers like video editors and those that deal with 3D rendering programs. Also, if the processor's core clock speed is high, the job will be completed in a few minutes less time.
If you want to prevent your PC freezing or crashing, you must first consider yourself what goal you want to achieve. Is it only gaming, or does it include both gaming and productivity? Then conduct some study or come back to Xtremegaminerd.com to figure out the CPU to use.
Bottenecking graphics card on the CPU
Bottlenecking is a phenomena that occurs when your CPU fails to provide full support to your graphics card, preventing the graphics card from reaching its full capability. This is the most basic and often asked question among players.
If you utilize a Pentium CPU with an RTX 3070, don't expect the RTX 3070 to run all games at 4K resolution on high settings with 60 frames per second, even if the RTX 3070 is designed to do so. This is due to the Pentium processor's lower core count and other inferior specifications and design.
You may use MSI Afterburner On-Screen monitor to see whether your CPU is bottlenecking your graphics card. If your CPU is near to 100% and your graphics card is less than 100%, say 60-70 percent, then you need a new strong CPU.
Upgrades need a new motherboard.
If you have a motherboard that isn't upgradeable and doesn't support the newest technologies or quicker components like NVME SSDs or RGB lights, you may need to replace your CPU as well.
This is due to the fact that the socket and chipset are updated every 2-3 years. If your current processor has a list of motherboards that support such features, you won't need to upgrade your processor. However, if you have an AMD FX 8350 on an AM3 motherboard but don't have an onboard Type C header, M.2 slot for NVME SSD, RGB headers, or support for highly overclocked memories, you'll probably want to upgrade to one of the latest generations.
These capabilities are only accessible on AM4 motherboards with chipsets such as B450/B550, X470/X570, and others that use a different socket than AM3. As a result, you'll need to utilize a CPU that's compatible with these boards.
Overclocking is required.
If your processor is locked, meaning you can't increase its core clock speed with software or the BIOS for more performance, and you want to join the enthusiast PC Master Race, consider Intel "K" processors, where K is part of the model name added at the end of a CPU model denoting that it can be overclocked.
AMD Ryzen CPUs are a better bargain if you want more cores for the same money. Every Ryzen processor can be overclocked, and the 3rd generation Ryzen CPUs are the best to go with. However, since the Ryzen 4000 series is due to arrive, you may want to wait a bit before upgrading. Overclocking may assist in many situations, but it's only a good idea if you're moving from an older to a newer CPU generation.
Is there any other reason?
You may have another cause that isn't mentioned here, such as being tech-savvy and constantly wanting to know what's going on. That's perfectly acceptable, and people working in the PC hardware business are required to do so for a variety of reasons, including evaluations and experiments.
If you need assistance upgrading your existing CPU or have any other PC-related questions, please leave a comment below.
The when to upgrade motherboard is a question that has been asked many times. There are 4 reasons to upgrade the CPU, and each one is important for different users.
Frequently Asked Questions
When should I upgrade my CPU?
This is a difficult question to answer. The best way to know when you should upgrade your CPU is to monitor the amount of cores and threads that your current CPU has, as well as how much RAM it has.
Will upgrading CPU improve performance?
Yes, upgrading your CPU will improve the performance of your computer.
Is it better to upgrade CPU or buy new?
Related Tags
when to upgrade cpu reddit
signs you need a new cpu
should i upgrade my cpu
should i upgrade my cpu for gaming
should i upgrade my cpu reddit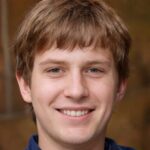 Indiana - based graphic designer for more than 6 years. Creator of multiple awesome print and web designs. Interested in blogging as a second addiction since 2019. 100% animal lover.