Did you know that you can play casino games on your games console? There are actually a few different ways to do this on modern consoles, and there are both specific standalone apps and the option to play via your browser.
For instance, you may have an Xbox One, S, or X, which includes an online browser made by Microsoft. This does not support Flash but may allow you to play some games or download specific casino games that you can play on your console.
Whether you are looking to play slot games or you want to get into casino games like poker, we've explored some games that are potentially compatible and usable on your console.
Four Kings Casino & Slots
This awesome casino simulator is a social MMO that gives you the chance to pretend you're in a real casino. You create an avatar, which is your representation in the fictional casino.
There are lots of interactive and social elements, and you can get engrossed in all of the different games and a social atmosphere.
Four Kings Casino & Slots is available on multiple consoles and even has a story walkthrough mode. If you want to, you can just settle at a "table" and play some free versions of poker and roulette.
Pure Hold'em
Yes, you've guessed it by the name. It's a poker sim.
Pure Hold'em is a really fun game, and it is compatible with both Playstation and Xbox. It's actually made by VooFoo, a company that develops real-life casino games that are playable on web browsers and the like.
You can turn this into a social event, too. Pure Hold'em lets you set up and host tournaments in-game and invite buddies to come and play with you. A brilliant poker sim.
GTA V
Okay, so you can't gamble any real-life money on Grand Theft Auto, but that doesn't mean that there isn't a casino in the game. You can stroll around the casino as if it were in real life and use your avatar to play a variety of games.
This is one of the really cool in-game extras that Rockstar has included. This is one of the biggest-budget games out there, and the open-world feel is something loads of gamers are familiar with. Not only can you go to an in-game casino, but you can also drive there in a fancy car and do some missions on the way.
Prominence Poker
As well as being good for consoles and available on Xbox and PS, this is also available on Steam, so you can download and play it on your PC.
The poker simulator can connect you to players around the world and allows you to try out your skills and learn more about the game, possibly before entering a poker tournament in real life.
There are players all over the world, and it seems there is always someone online you can match with. Of course, you don't get the benefit of other casino games, but for aspiring poker players, it is a good way to connect with others and practice your skills.
Casino Nights
It's going back a bit as this game first launched for Xbox 360, but backward compatibility makes it more widely played, and casino nights has a variety of different slot and table game simulators that you can play.
The graphics do feel a little aged, and it isn't as interactive as some of the other options, but this is another casino gaming console option for those who want to explore what is out there on the market. If you're still rocking an Xbox 360, you'll be delighted this is on the list.
Summary
It is tough to find options that allow you to play for real money on the Xbox or Playstation, as these companies aren't so keen on allowing people to do that. However, there are plenty of simulators out there to let you have a bit of fun or even learn more about casino games. For instance, poker sims and blackjack games can be a good way to learn how these casino games work before you gamble real money, either in person or online.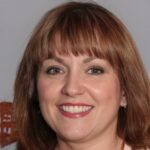 Managing and running (mostly) successfully multiple eCommerce lines of Business. Writing enthusiastically for the past 7 years. In between loves to travel and explore worldwide culture.