NFTs and blockchain games have become increasingly popular over the past year, with the President of Square Enix recently penning a New Year's Letter all about these topics. This letter highlighted the potential of NFTs and blockchain games, and the wider implications of their utilisation and functioning.
In this article, we'll explore these technologies, why they are important, and the roles they can play in ushering in the Metaverse and the larger crypto world.
What are NFTs and blockchain games?
NFTs (non-fungible tokens) are digital assets, stored using blockchain technology and powered by the Ethereum network. Each NFT has its unique transaction records stored on the blockchain, which can be enforced for scarcity and ownership rights. Not all NFTs are games, but many are used in gaming applications or to represent in-game assets.
Blockchain games are digital experiences using the blockchain to create a shared gaming universe with persistent items and assets that can't be duplicated or destroyed. In addition, blockchain games help solve challenges related to digital ownership by allowing players to own unique assets throughout their gaming experience without any central authority or third party trust.
For game developers, blockchain games provide a chance to participate in ownership of their venture in a way that's never been possible before — think crowdsourced funding. And since they're distributed through an open source peer-to-peer network, no central hub or platform is taking a cut of the profits.
Because they're built on shared infrastructure, with all data stored on the Ethereum public ledger, users have full control over their game accounts and access all of their data at any time, making it easier to monetize playtime even further through things such as asset trading, bonds, decentralised finance or other NFT marketplaces.
As an industry grows around this technology — inspiring different uses for collecting and creating unique digital items — new opportunities arise for developers and gamers alike.
Benefits of NFTs and blockchain games
NFTs and blockchain games are gaining popularity due to their potential to revolutionise gaming, the entertainment industry, and finance. They provide an easily verifiable digital asset and the potential for gamers to truly own their in-game digital items. They also present the possibility of creating an immersive and secure metaverse which can be shared across multiple platforms.
Let's take a look at the advantages that NFTs and blockchain games can bring.
Increased security
NFTs and blockchain games have become increasingly popular due to their enhanced security compared to traditional gaming systems. Utilising distributed ledger technology (DLT), these games and platforms are designed to prevent unwanted tampering or third-party interference. This system works with the same basic principle as other popular blockchain platforms such as Bitcoin, Ethereum, and Ripple: each block contains an immutable record of data theorised to be incorruptible.
The security issue is further strengthened by the use of smart contracts and escrow services, which increase the overall trustworthiness of these systems. A smart contract is an automated protocol between two parties that enables agreement enforcement without requiring third-party intervention. Escrow services securely hold onto digital assets until two or more sides reach an agreement, reducing the risk of scams or fraudulent activities taking place within a decentralised platform.
Combining these processes increases transparency in transactions and results in secure gaming experiences that are safer than traditional gaming counterparts. The addition of immutable records also provides users with a high level assurance regarding their gameplay; files cannot be modified after their initial creation. Increased safeguards for users and developers make NFTs and blockchain games attractive for those interested in increased security…
Increased trust
NFTs, or non-fungible tokens, are seen by many as the most important use case for blockchain technology. Non-fungible tokens are unique digital data stored on a blockchain representing a digital asset, such as artwork, characters, videos, and game items. These tokens contain all the relevant ownership information found in conventional forms of legal documentation but are much more secure and accessible when stored on the blockchain. This makes them far superior to traditional forms of ownership documentation since they cannot be duplicated or manipulated, eliminating fraud and increasing trust that only the rightful owner has possession or access to property rights.
The increased level of trust also makes NFTs attractive for gamers who can easily acquire long-term access to virtual assets in games where their progress is stored on a blockchain rather than hosted by a single entity such as Steam. This can make gaming much more robust and less prone to hacking. It also ensures that the game an individual plays is always up-to-date, whether online or offline, with no risk of gaming servers crashing causing hardship for users who've made great progress in their game world.
NFTs have opened up possibilities for tokenizing items in crypto games that have historically been impossible in traditional video games such as artwork and unique characters which can be mixed and matched with different people's art styles allowing gamers to customise their game worlds without being limited by pre-set parameters set by developers. These features make it so games can remain ever-evolving despite being based entirely on existing data since users will be creating new content they own instead of following predetermined storylines, often leading to boredom over time.
Increased transparency
NFTs and blockchain games create opportunities to create secure, transparent public ledgers open to everyone. In addition, the technology used in these products allows for an efficient tracking system of all transactions, which provides an extra layer of protection against fraud and verification of authentic tokens.
This kind of transparency allows token holders to track the value, ownership, and provenance of their assets in the form of digital collectibles. Verifying authenticity is especially important in digital art, where multiple copies or versions might float around online. NFTs provide a way to verify who created a piece and its provenance. This has led to higher prices for some rare digital collectibles as buyers gain more confidence in the authenticity and value of their investments.
The transparent nature of NFTs also helps protect buyers and sellers when exchanging assets on the blockchain through trustless transactions. Every transaction is secure, encrypted on the decentralised blockchain ledger. Because no central authority or third party is involved in completing transactions, buyers know that they are not being scammed or deceived by limitations set by a service provider such as fees or restrictions they can't control. Furthermore, once data has been written into a block, it cannot be changed without leaving an electronic footprint that all users can access; any attempts at fraud will show up immediately on the ledger with evidence available for all parties involved.
Increased liquidity
NFTs and blockchain games have long been seen as an innovative application of digital technology. They provide users with a wide range of benefits, including increased liquidity. In addition, NFTs introduce a layer of security by creating an immutable record out of any digital asset, making trade more secure and easier to regulate. By relying on the transparency and traceability provided by the blockchain, users can easily verify digital assets and transactions within their respective communities.
Moreover, NFTs allow instant transactions across multiple platforms, creating a booming second hand digital goods and services market. With the introduction of blockchain technology, users can now transfer in-game assets faster than ever without any issues related to risks associated with fake or malicious trades – enabling players to access much needed liquidity when selling or trading items in their respective virtual worlds.
Aside from facilitating trading between gamers, NFTs also enable faster settlement times through their decentralised storage architecture – empowering individuals who wish to purchase rare items with more freedom and flexibility in their financial affairs. This has given rise to new token standards such as ERC1155, allowing its users to create fungible tokens that represent virtual assets such as trading cards or game currencies while enabling distributed ownership that can be traded amongst multiple players like traditional financial securities on public exchanges or digital marketplace platforms.
Overall, NFTs have made it easier for players of all genres to benefit from tradable asset ownership – especially when it comes down to blockchain gaming where digital assets can be much tougher for governments and other entities to restrict or manipulate via regulations due their non-fungibility properties.
Square Enix President Pens a New Year's Letter All About NFTs, Blockchain Games, the Metaverse, and More
In his New Year's letter, Square Enix President Yosuke Matsuda penned his thoughts on NFTs, blockchain games, the metaverse, and more. However, he alluded to the incredible potential of NFTs and blockchain games, calling them an important part of the future of gaming.
He discussed the Metaverse, an online world where people connect and interact innovatively.
Let's explore what Yosuke Matsuda had to say.
Overview of the letter
Square Enix President and CEO Yosuke Matsuda recently issued a New Year's Letter addressing the importance of utilising blockchain technology, non-fungible tokens (NFTs), and leveraging new economic systems. Matsuda believed that blockchain technology and NFTs are key drivers of the industry's evolution and that virtual asset trading will be an important element in the gaming economy.
Matsuda's letter elaborates on how blockchain technology is used to facilitate decentralisation, accountability, and data transparency. He explains that Square Enix seeks to promote new game systems using NFTs while respecting ownership rights and maintaining transparency in virtual asset trading services. Matsuda further outlines the need to open new opportunities for players interested in digital assets.
In proposing that companies support initiatives involving NFTs and digital asset trading economy, Matsuda suggests that utilising blockchain technology to provide user trust enhances the longevity of games, encourages player creativity with their assets, and creates more meaningful experiences for players by allowing them to monetize their activities and own their virtual goods. Finally, he concluded his letter with a call for cooperation within the gaming industry, emphasising responsibility for environmental conservation efforts to achieve growth in harmony with society.
The importance of NFTs and blockchain games
NFTs (non-fungible tokens) and blockchain games are two technologies that have the potential to revolutionise the gaming industry. With NFTs, players can create unique tokens and items that can be used to pay for virtual items within a game. These tokens are stored on a distributed ledger, allowing for greater transaction transparency and ensuring that players retain ownership of their assets.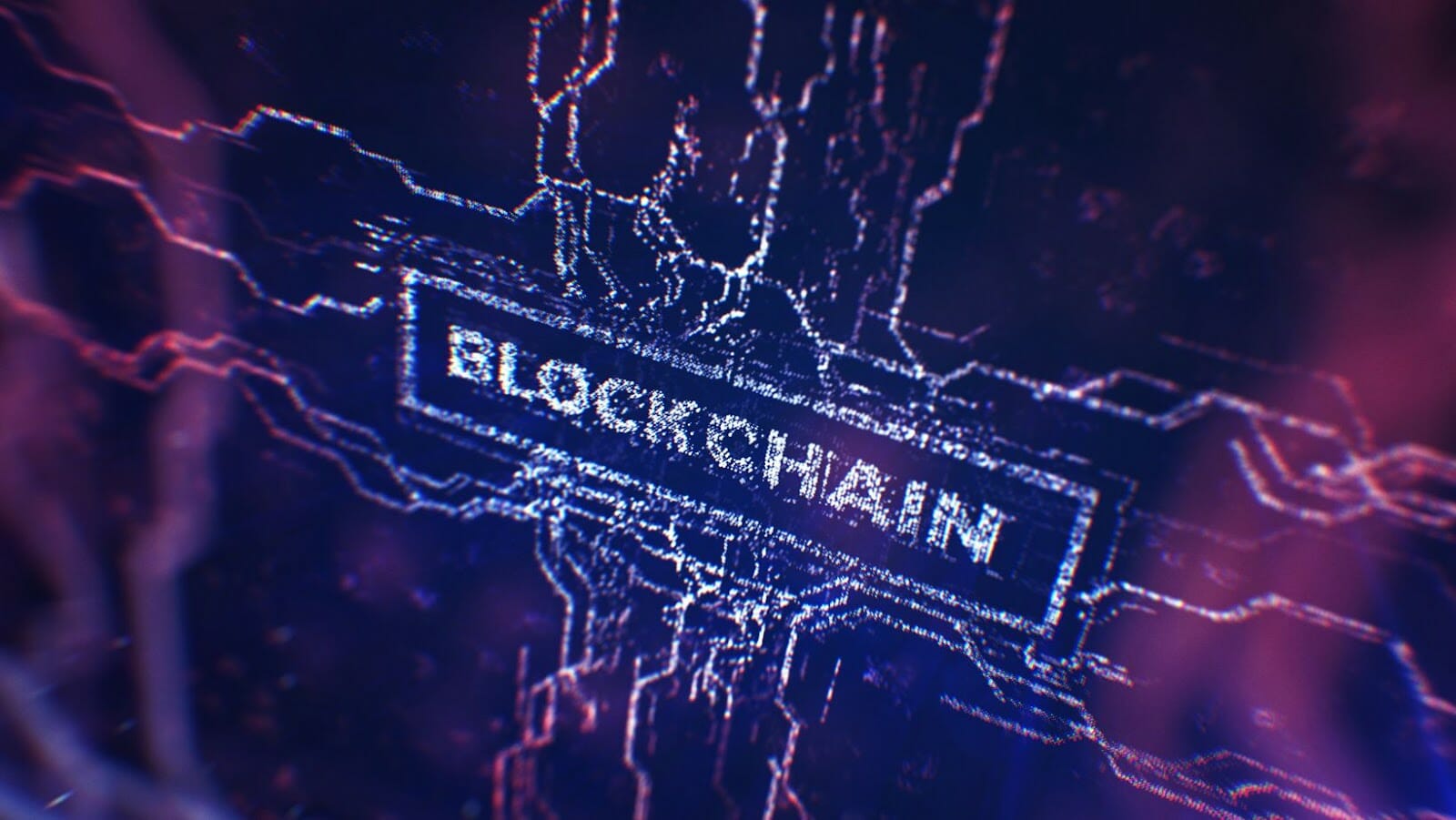 Blockchain technology also allows developers to create secure and immersive gaming experiences without relying on traditional servers, giving players control over their data. In addition, as games become increasingly complex, blockchain technologies offer developers new ways of creating compelling and interactive experiences that cannot be replicated or hacked.
At Square Enix, we see huge potential for these new technologies to shape the future of gaming. We are committed to continuing our research into NFTs and blockchain-based games to develop innovative applications that will enable gamers worldwide with exciting new collaborations and experiences. By utilising these technologies, we hope to make game development more efficient while providing gamers with high quality products they enjoy interacting with.
The Metaverse
Thanks to blockchain and non-fungible tokens, the gaming industry is now entering a new era, bringing with it the potential for a fully-fledged "metaverse".
Square Enix President, Yosuke Matsuda, recently wrote a New Year's letter to fans outlining blockchain technology's possibilities for gamers. In this letter, he discussed the importance of NFTs and blockchain games, and how they can shape the future of gaming.
Let's take a closer look at what Matsuda had to say and why NFTs and blockchain games are important.
What is the Metaverse?
The Metaverse is an expansive digital world, often called a virtual universe, that utilises blockchain technology to digitise physical assets. It is a collection of 3D environments where users can create and share experiences. Inhabitants of the Metaverse can explore diverse worlds by interacting with native virtual civilizations or participating in various activities and events.
In the same way that people physically explore the natural world, participants in the Metaverse can visit virtual places, interact with others, and purchase various digital assets using cryptocurrencies such as Bitcoin or Ether. Assets like cosmetics, art pieces or unique artefacts exist in this digital environment. One notable application of this technology are Non-fungible tokens (NFTs) which allow users to own digital assets that are uniquely identifiable from one another. Further, these digital tokens represent proof-of-ownership for these assets in the same way that physical property rights provide legal proof for ownership of physical assets.
Blockchain games are taking advantage of these NFTs by incorporating individualised and customizable experiences alongside them through game mechanics like quests and rewards–allowing each player's global identity and game scores to exist permanently on decentralised networks such as Ethereum Smart Contracts and IPFS storage systems. This distinction creates a sense of permanence within these games; meaning players will always have access to their inventories regardless if they had played previously on other platforms or having been away from them for an extended period. Furthermore, blockchain gaming technology helps reduce piracy due to its immutable code structure which allows developers greater control over their game's security; helping remove players who cheat or use hacking/unauthorised add-ons from the game–further emphasising fairness within competitive gaming titles.
How NFTs and blockchain games can help to create the Metaverse
The Metaverse concept contains virtual worlds, economies, and experiences powered by the blockchain. NFTs (non-fungible tokens) and blockchain games are important components of the Metaverse because they enable the creation of digital artefacts that represent real-world assets and items or their tokenized versions.
NFTs (Non-Fungible Tokens) allow multiple copies of digital assets to have a unique "fingerprint" which can be used for ownership proof, authenticity tracking, and preventing counterfeiting. These tokens are held in wallets or stored on open ledgers being transferred between users using smart contracts on crypto networks. For instance, CryptoKitties is an NFT game built on Ethereum which allows players to purchase and breed digital cats as collectibles.
Blockchain games are another important component when creating a metaverse. They enable developers to create entire digital universes with unique rules, functions and supplies based on smart contracts running within a decentralised game environment with predefined parameters. For example, Gods Unchained is a blockchain-based card trading game running using the Ethereum network that allows players to build custom decks with cards bought through its marketplace.
The combination of NFTs and blockchain games make up an integral part of the Metaverse as these technologies allow players to explore new worlds and experiences that have never been explored before while also being able to store true ownership value behind these assets. With each passing day more projects enter this space making it increasingly possible to create virtual experiences that have real-world consequences.
tags = Square Enix, New Year's Letter, NFTs, Blockchain Games, the Metaverse, ever-growing metaverse, square enix president new year nftstassiforbes, Yosuke Matsuda, extended reality (XR) technology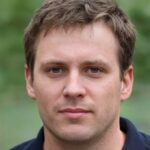 Tech expert fresh from the Australian Coast. Been in the tech industry more than 9 years, as part of a Business Growth Group. His out of office days are 100% for freestyle surfing and waves chasing.