The European Union's Right to Repair legislation, commonly referred to as the "repairability directive" is an important piece of legislation that seeks to make it easier for consumers to repair broken electronic products. The legislation can significantly reduce the amount of electronic waste produced by encouraging manufacturers to make their products easier to repair and use more sustainable manufacturing processes.
However, it also presents several challenges that must be addressed to ensure the legislation's success. Let's take a look at these challenges and why they are important:
Why is the EU's right to repair legislation important?
The right to repair legislation pertains to the legal right of consumers, independent operators and businesses to obtain service information, replacement parts, tools and services necessary for the repair of equipment. It is a growing issue in many countries worldwide as manufacturers continue to block or limit access to such information to increase reuse or sales of original products.
In Europe, the European Commission launched a public consultation in October 2019 as part of a strategy to promote circular economy measures. This consultation aimed to collect public opinion about what should be included in the legislation and how it should be implemented. Furthermore, the process also allowed stakeholders to identify potential opportunities and challenges associated with introducing a EU-wide Right To Repair framework.
The purpose of this legislation is twofold:
First, it is intended to reduce environmental impact by increasing resource efficiency and promoting an effective repair economy throughout Europe;
secondly it seeks to enhance consumer choice by allowing them more control over their own devices and simplifying access to affordable maintenance services. Ultimately, this would mean longer life cycles for products due greater competition between manufacturers and repairers and saving money over time on repair costs.
Challenges of EU's right to repair legislation
The European Union's Right to Repair legislation is an important legal framework that protects consumer rights, allowing users to repair, modify, and service their products.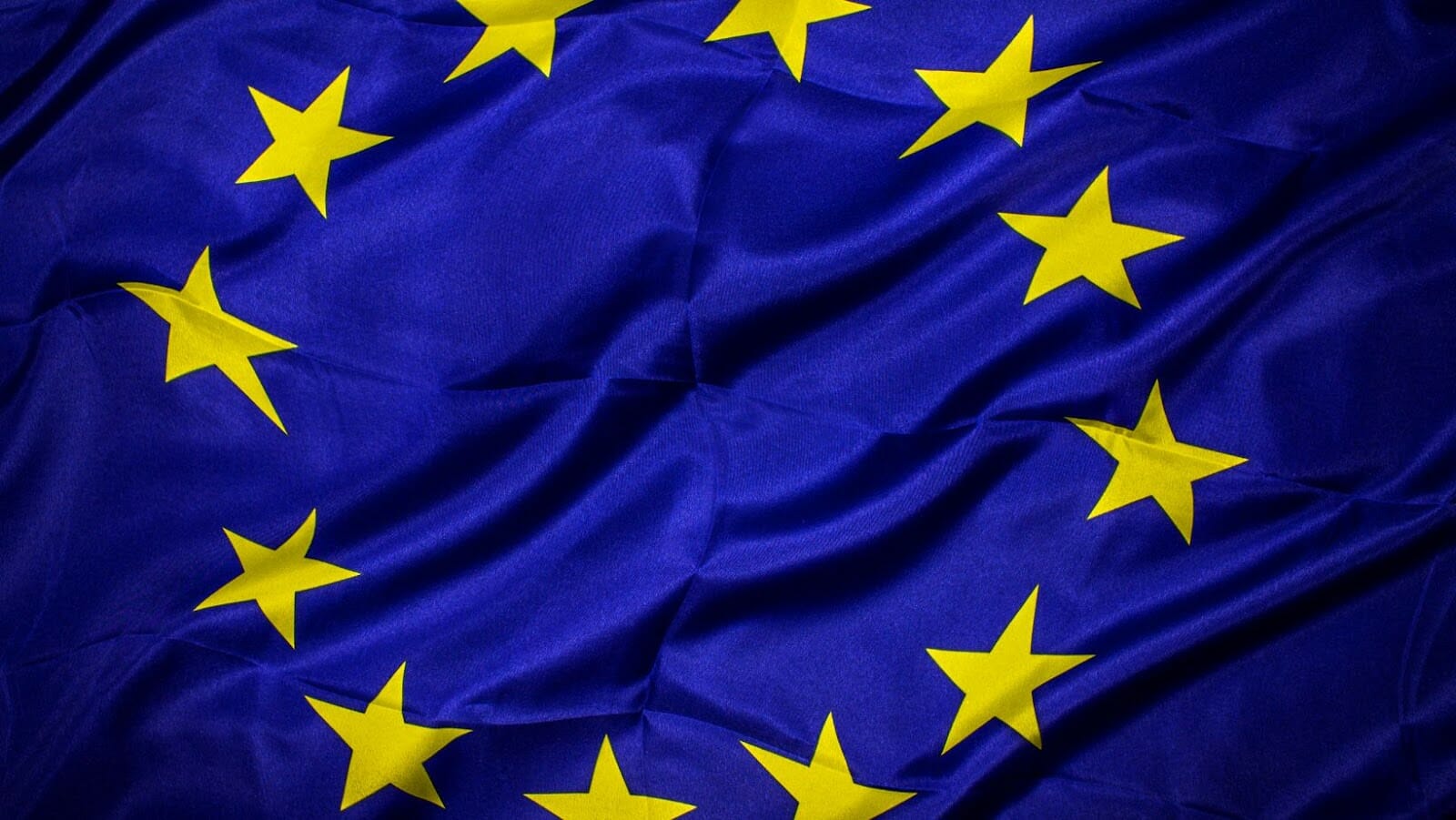 Unfortunately, the legislation responds to overly restrictive manufacturer policies, preventing users from accessing repair manuals and spare parts for their devices.
Lack of awareness
The lack of awareness surrounding the EU's right to repair legislation is an ongoing challenge that could impede success. While this policy aims to encourage consumers to take more responsibility for repairing their electronics, many individuals and businesses may not be aware of their rights and responsibilities under the new law. Consequently, they may not take proactive steps to reduce e-waste or utilize opportunities for cost-effective repairs.
Furthermore, given that the need for greater access to spare parts and tooling involves commitments from manufacturers, these companies may have minimal incentive to engage in what could be seen as a costly endeavor. This is especially true if there are limited case studies outlining process improvements or cost savings associated with providing more timely access to full product documentation, diagrams, replacement parts and tooling required for repair activities. Without clear evidence demonstrating real business benefits, some manufacturers might be reluctant to invest resources into building these capabilities.
Additionally, regulations must be continuously monitored concerning how well they work. Ensuring effective implementation and compliance with EU's right to repair regulations requires rigorous reporting processes – which can prove difficult for short staffs – for government officials and manufacturers alike. Communication between governments, enforcement agencies and industry will become imperative to achieve our e-waste reduction goals. Raising awareness among consumers so they can make informed decisions about repairs will also contribute significantly towards making this legislation a success across Europe.
Complexity of repair process
One of the largest complexities associated with Europe's right to repair legislation is the complexity of repair processes for products containing modern technologies. For example, products such as smartphones, tablets and laptops contain electronics that are often difficult to open and use to complete a repair, due to their complicated nature. In some cases, the consumer must acquire resources like special tools and knowledge to complete a successful repair on their device.
Furthermore, additional challenges add to the complexity of repair procedures as manufacturers have increasingly begun placing proprietary software and firmware on electronic products. This differs from traditional mechanical products as it makes it difficult or impossible for a consumer or third party to access this software. This means that even with available service manuals, only certain types of repairs can be completed with proper authorization and technical support from the manufacturer.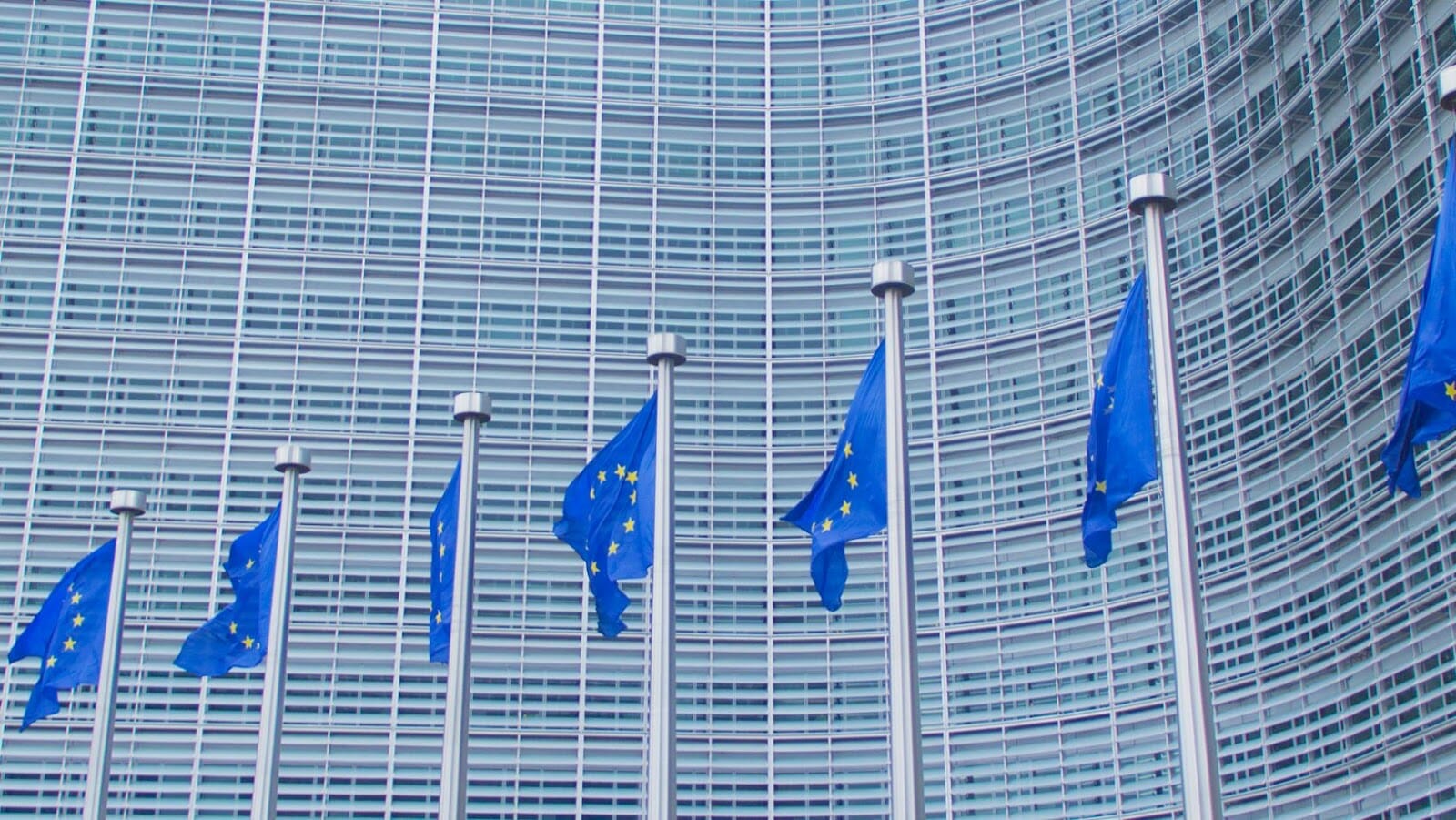 As such, Europe's right to repair legislation aims to ensure that consumers have an easier process when attempting repairs on their electronics by forcing manufacturers to make them more accessible from an engineering design perspective. This requires that technical information related to their product is made available at no extra cost along with access to necessary parts and tools for consumers or third parties alike eliminate any hindrances imposed by proprietary software when fixing their electronic devices without having contact the manufacturer directly.
Limited availability of spare parts
One of the greatest challenges surrounding the implementation of the EU's right to repair legislation is the limited availability of spare parts. Delays in obtaining replacement parts and difficulties in ordering them concern many involved in the repair process. In some cases, manufacturers may limit access to spare parts to authorized dealers. This is particularly problematic for independent repairers or those who prefer to repair their electronics on their own at home.
In addition, some manufacturers do not publish schematics or manuals that allow independent repairers to properly service these products. These restrictions can often impede the ability of an individual or business that wishes to perform repairs as they lack access to necessary information, like part numbers and instructions for disassembly.
The EU's right-to-repair legislation is a step in the right direction towards reducing these types of barriers and creating more open access to spare parts for individuals and businesses alike. By providing greater access to independent repairers and making it easier for them to obtain needed replacement parts, consumers can more easily get their products repaired regardless of where they purchased them from. This can help reduce e-waste volumes by extending product lifespans through proper maintenance and repairs with readily available parts at a reasonable cost.
High cost of repairs
One main challenge associated with the EU's right to repair legislation is the high cost of repairs for many electronic devices. This is due to manufacturers designing products so that complex components and systems must be replaced, rather than repaired. This can often lead to customers paying more than intended for repairs on their electronics as replacement parts and systems are typically far more expensive. Additionally, as a result of having access only to official manufacturer spare parts and components, it can lead not only to an increase in price but also harm the environment due to increased waste generated due to non-recycling or upcycling.
For those that attempt repairs without official parts, several drawbacks include the inability to obtain technical information and support from a product's manufacturer, scalability of corporate repair service availability, counterfeiting issues, unauthorised access points contributing towards cyber security threats, etc.
The importance of this legislation is that it allows consumers across all EU states access to affordable repairs on their electronic devices while allowing them greater freedom in where they source their parts from i.e.: retailers or private businesses outside the product's official manufacturing chain; thus empowering consumers who value sustainability and privacy consciousness when it comes time for repair decisions.
Benefits of EU's right to repair legislation
The EU's right to repair legislation is an important step towards a more sustainable future. This legislation aims to shift towards increased repairability of consumer goods, reducing waste from obsolete products. This legislation will also make it easier for consumers to access spare parts and repair instructions for their devices, allowing them to be more self-sufficient in repairing their products.
Increased access to repair services
The EU's right to repair legislation is an important piece of legislation for many reasons. First, it promotes sustainability by allowing consumers and repair professionals access to information, spare parts, tools and technical knowledge required to maintain, repair and upgrade products. This gives consumers the freedom to have their products repaired by a qualified professional or a certified repair company rather than having to replace them with new ones.
Additionally, the right to repair helps create job opportunities in the repair industry as qualified technicians can offer their services without paying large sums of money in license fees to access manufacturer's proprietary data.
By ensuring that people can easily access goods and services rather than purchasing new items, the EU's right to repair legislation is also helping reduce e-waste across Europe. This is beneficial for the environment because it reduces pollutant emissions from producing new hardware and decreases landfill strain from discarded electronics sent from domestic households.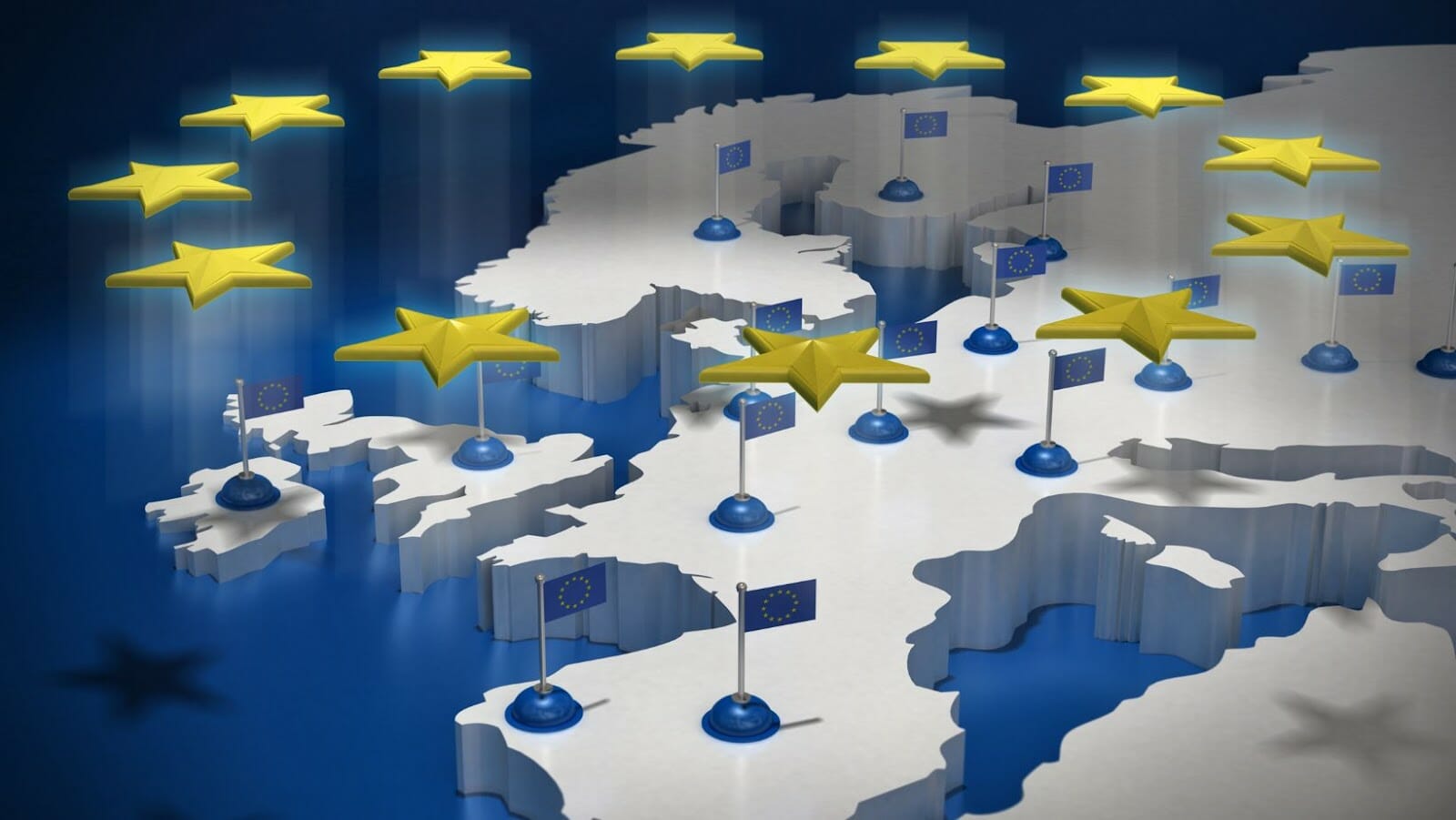 By advocating for the EU's right to repair legislation, we are standing up for better environmental policies around access and increased product design transparency and lastingness over time – all of which benefit society as a whole.
Reduced environmental impact
The EU's right to repair legislation helps reduce the environmental impact caused by manufacturers increasingly making products designed to be throwaway and difficult to repair. By making manufacturers responsible for offering spare parts and repairs, they are encouraged to include components that can be serviced or replaced, which keeps products out of landfills for longer. This can help save resources such as energy, water and chemicals used in manufacturing processes.
Additionally, more stringent requirements encourage manufacturers to design products which last longer and are easier to repair. This increases the product's lifespan, reduces waste production, and helps lower production costs by avoiding the need for constantly purchasing new materials. This benefits consumers and companies alike by encouraging them to invest in more durable goods that can be repaired instead of replacing them with new items.
Moreover, the implementation of this legislation also makes it easier for consumers to decide on products with less environmental impact since they will know exactly what their rights are when it comes to repairs or spare parts needed during a product's life cycle. As such, right-to-repair legislation effectively levels out the playing field between big brand names and smaller independent businesses when providing repair services, since companies must provide access at an affordable price or risk being disciplined by regulators. This means that these independent businesses have a better chance of competing with larger corporations without having any benefit from having disproportionately high prices like non-EU countries do not have similar laws in place.
In addition, this also boosts consumer confidence knowing that regardless of where they purchase their item from they same level access of service rights should they ever require assistance when trying repairing their product themselves or finding a local repair service affiliated with its manufacturer.
Increased competition in repair market
One of the main benefits of the EU's right to repair legislation is the increased competition it brings to the repair market by allowing third-party companies to create more affordable aftermarket alternatives and replacement parts. This opens up more choices for consumers, allowing them to make decisions that suit their specific needs and preferences.
The right to repair also increases sustainability by allowing consumers access to inexpensive parts and tools, so they can themselves or have devices like mobile phones fixed instead of throwing them away and replacing them, which can result in a significant amount of electronic waste ending up in landfills. In this way, the legislation helps reduce the greenhouse gas emissions from manufacturing new products from raw materials—a major cause of global warming—by encouraging a circular economy.
By opening up access to important digital information stored in a device—like firmware—the legislation also helps small businesses who often lack sufficient resources for repair processes or are restricted by manufacturer's patents. In addition, this stimulates an innovative development environment where not only tech-savvy people and bigger companies benefit but also local shops.
In addition, when businesses introduce new hardware or software technologies enabled by right to repair legislation, they are incentivized to develop better products as there is now more demand for durable goods that consumers can maintain easily due repairs being practical and straightforward. Furthermore, better designs mean a decrease in production costs since fewer resources are wasted and fewer components need replacing; therefore making it possible for producers to pass these savings on to us as consumers.
tags = planned european commission proposal, EU's roadmap to reach climate neutrality, european repair eugallagherappleinsider, apple car egmp gm european psacampbellappleinsider, kuo apple egmp gm european psacampbellappleinsider, apple car gm european psacampbellappleinsider, kuo apple gm european psacampbellappleinsider, kuo car egmp european psacampbellappleinsider, kuo apple car european psacampbellappleinsider, apple egmp gm european psacampbellappleinsider, kuo apple car egmp european psacampbellappleinsider, asons for right to repair legislation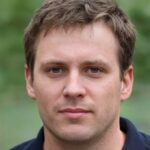 Tech expert fresh from the Australian Coast. Been in the tech industry more than 9 years, as part of a Business Growth Group. His out of office days are 100% for freestyle surfing and waves chasing.