Of the various industries that have, over time, embraced the technological revolution that cryptocurrencies represent, there are arguably only a few that have adopted them as enthusiastically as the video game industry.
In one sense, there is a natural synergy between the gaming and cryptocurrency communities. And not only are they both naturally more tech-savvy, but they are also both more likely to spend more of their time within digital ecosystems.
It makes complete sense then that according to a 2018 survey, 75% of responding video gamers wished that they could exchange their virtual goods for the currency that they could use to buy or sell on other platforms. This same survey also indicated that 2/3 of the respondents wanted more opportunities to use cryptos within their video gaming network, with 55% owning cryptocurrency.
This indicates the extent to which the video gaming community supports all the cryptos listed in the OKX cryptocurrency list.
In terms of why video gamers are particularly enthusiastic about adopting cryptocurrencies within their industry, the two most commonly listed reasons were because they have several ease of use benefits within their digital ecosystems and offer heightened security.
How Will Cryptocurrencies Work In Video And Online Gaming?
One of the primary uses cryptos have in the video game world is as support for the various monetization strategies that have been deployed by video game companies. This includes in-app or in-game purchases, advertising, and affiliate or referral marketing.
They are handy for facilitating in-game micro-transactions, which could include anything from coins, extra lives, custom characters, or other in-game purchases.
Video game developers and publishers could also use in-game advertising to generate cryptocurrencies. So, for example, you might get awarded a certain amount of digital currency for watching an advertisement, which can then be used in that game. You could also combine this with affiliate marketing, so if a user clicks on a link or performs specific tasks, they earn in-game currency.
Another, more prominent use for cryptocurrencies in this sector is to use them to buy video games. This could manifest via a pre-existing publishing platform with integrated crypto payments.
Interestingly, this user hasn't taken off within the industry. The PC gaming platform Steam, for example, had previously accepted Bitcoin payments, although it was quickly abandoned due to the prevalence of fraudulent activity. As such, Bitcoin was only accepted on the platform for a little over a year and a half.
Can You Buy Video Games Using Crypto?
Despite Steam evidently having a bad experience with implementing crypto payments, this does not mean there is a complete lack of support in the industry. And much like many other goods and services, it is now relatively easy to make video game transactions using crypto.
There are a number of methods to do this, some of which are more indirect than others.
Bitrefill, for example, lets you buy gaming gift cards with cryptocurrency, which can then be used on platforms such as Xbox, PlayStation, Steam, or Google Play.
The more direct methods include options such as BitPay, which is a crypto payment processing app that lets you use cryptocurrency to buy games!
Should You Use Crypto To Buy Video Games?
Although we have shown some of the ways that you can use cryptocurrencies to acquire and purchase video games, a question still remains as to whether you should!
Using cryptocurrencies to purchase video games comes with benefits. Most notably, it is fast, efficient, and discrete. This allows you to have a high level of anonymity attached to any transactions you make.
They are also useful as they are universal currencies and are not tied to any region. This means you can avoid any unfavourable exchange rates, which can often be quite hefty.
Despite these benefits, cryptocurrency payments still only make up a very small share of the total value of video games transactions made each year. According to a recent study, 2.7 billion gamers spent around $160 billion on online games in 2020 alone, with crypto payments taking up an infinitesimally small share.
Nevertheless, as the adoption of cryptocurrency continues to rise across all industries and sectors, we can expect to see this figure to gradually increase in the coming decade.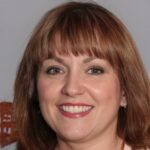 Managing and running (mostly) successfully multiple eCommerce lines of Business. Writing enthusiastically for the past 7 years. In between loves to travel and explore worldwide culture.