Many tech giants, including Google, Facebook, Amazon, Microsoft and Intel, have joined forces to urge the Securities and Exchange Commission (SEC) to require publicly traded companies to disclose more information about the impact of their operations on the climate.
These companies have written a letter to the SEC asking the regulatory body to take action and mandate regular climate reports. With this move, the tech companies aim to create more transparency about how their companies may be impacting the environment.
This article will explore this issue and examine why big tech companies are taking this action.
Overview of the SEC's role
The U.S. Securities and Exchange Commission, or SEC, is a federal agency responsible for protecting investors, maintaining fair and orderly functioning of the securities markets, and facilitating capital formation. It is overseen by five commissioners appointed by the President of the United States and approved by the U.S. Senate. The SEC has broad statutory powers which allow it to create rules, investigate potential violations of its rules, levy administrative penalties against violators, bring civil enforcement cases in federal court against serious offenders and refer criminal cases to law enforcement authorities when appropriate.
The SEC has long played an important role in the United States' corporate governance and finance regulations. For example, companies seeking SEC approval for a proposed transaction often ask for certain financial disclosures as part of their initial filing process and ongoing public reporting requirements after approval (e.g., Form 10-K annual reports). In addition to deciding what companies are allowed or legally obliged to disclose, the SEC also plays an important role in monitoring public disclosures made by companies seeking capital from investors. By staying informed on what kind of business activities are taking place at publicly traded corporations and whether these activities adhere to all necessary regulatory standards, the SEC can protect investors from being misled or taken advantage of through false information presented on company releases or filings with the agency.
As such, many companies have been urging recent action on previously identified legal loopholes that undermine investor confidence in public markets with an overall goal of enhancing investor protections via more transparent corporate disclosure practices by all publicly traded companies under scrutiny from the Securities and Exchange Commission.
Overview of the companies' call to action
In recent weeks, several companies have come together to publicly call on the U.S. Securities and Exchange Commission (SEC) to update existing shareholder disclosure requirements. The group recognizes that current rules do not go far enough to ensure investors have the information necessary for informed decision making.
The companies are united in their belief that increased transparency is essential for capital markets and long-term investment returns and broadening ownership, stability, and trust of capital markets. Specifically, their petition asks the SEC to expand existing disclosure requirements by requiring public companies to provide metrics that measure environmental externalities—such as climate change—social issues, and governance components of corporate disclosures in a consistent and comparable format across all reporting periods.
The new rules would also give investors better insight into how earlier investments are performing so they can decide where best to allocate their capital in future years. With these changes, investors would be more knowledgeable when selecting stocks they believe represent more sustainable business practices and present opportunities for long-term value creation.
Google, Facebook, Amazon and more urge SEC to mandate regular climate reports
In early 2021, a coalition of some of the world's largest companies – including Amazon, Apple, Facebook, Google and Microsoft—initiated a landmark push to get the U.S. Securities and Exchange Commission (SEC) to require publicly-traded companies to disclose their exposure to and handling of climate-related risks.
The companies hope that mandating these reports will shine a light on the role of corporate America in responding to climate change.
Overview of Google's climate initiatives
As part of its mission to tackle climate change, Google has committed to powering its operations with 100% renewable energy by 2030. The tech giant's sustainability push extends beyond electricity however – it has announced large-scale initiatives to improve air travel and reduce its shipping emissions.
Google is one of more than 400 companies urging the US Securities and Exchange Commission (SEC) to take action on the climate crisis. It leads the way with unique investments and solutions, plus an impressive commitment to sustainable energy sources.
Google's commitment includes investments in renewable energy, measures to reduce and offset emissions from flights, plans for efficient construction projects, and an expanding portfolio of green-focused initiatives. In 2019 alone, Google purchased more than 5 gigawatts (GW) of clean electricity generation – the equivalent of taking nearly 3 million cars off the road yearly.
In addition, Google runs a "green swaps" trading program that enables companies that draw power from the grid but don't own their own generating facilities to purchase renewable energy credits directly from producers — effectively making them responsible for producing this green electricity. Besides being generally helpful in reducing carbon emissions and other pollutants associated with traditional electricity generation methods like coal, such credits enable Google and its partners on climate initiatives like Walmart to meet their corporate goals aimed at curbing global warming.
Google's most recent venture was announced in 2020 in partnership with NASA — aiming to fund cutting edge research into real-world applications for quantum computing within climate science over the next six years. With plans like these it is clear that Google is not content simply relying on measuring renewable energy performance; they continue taking active involvement in areas where technology can make a difference. This level of commitment shows that enthusiastic investors are helping drive innovation that can move us towards a more sustainable future.
Overview of Facebook's climate initiatives
Facebook is committed to creating a better and safer world by helping drive progress on global climate change. To that end, they've set out to reduce their emissions and help the rest of the world become more sustainable. Through initiatives like their Cool IT Challenge, which connects entrepreneurs with resources to develop innovative climate solutions, Facebook seeks to empower innovators to create disruptive technologies to move us toward a greener future.
They are leveraging their platform to mobilise people worldwide on climate action, from supporting events like Paris Climate Talks 2015 (COP21) to hosting hours-long film screenings of National Geographic's "Before the Flood" documentary with Leonardo DiCaprio. They recently announced their commitment for Facebook and its family of companies (Instagram, WhatsApp, Oculus) to be powered by 100 percent renewable energy by 2020.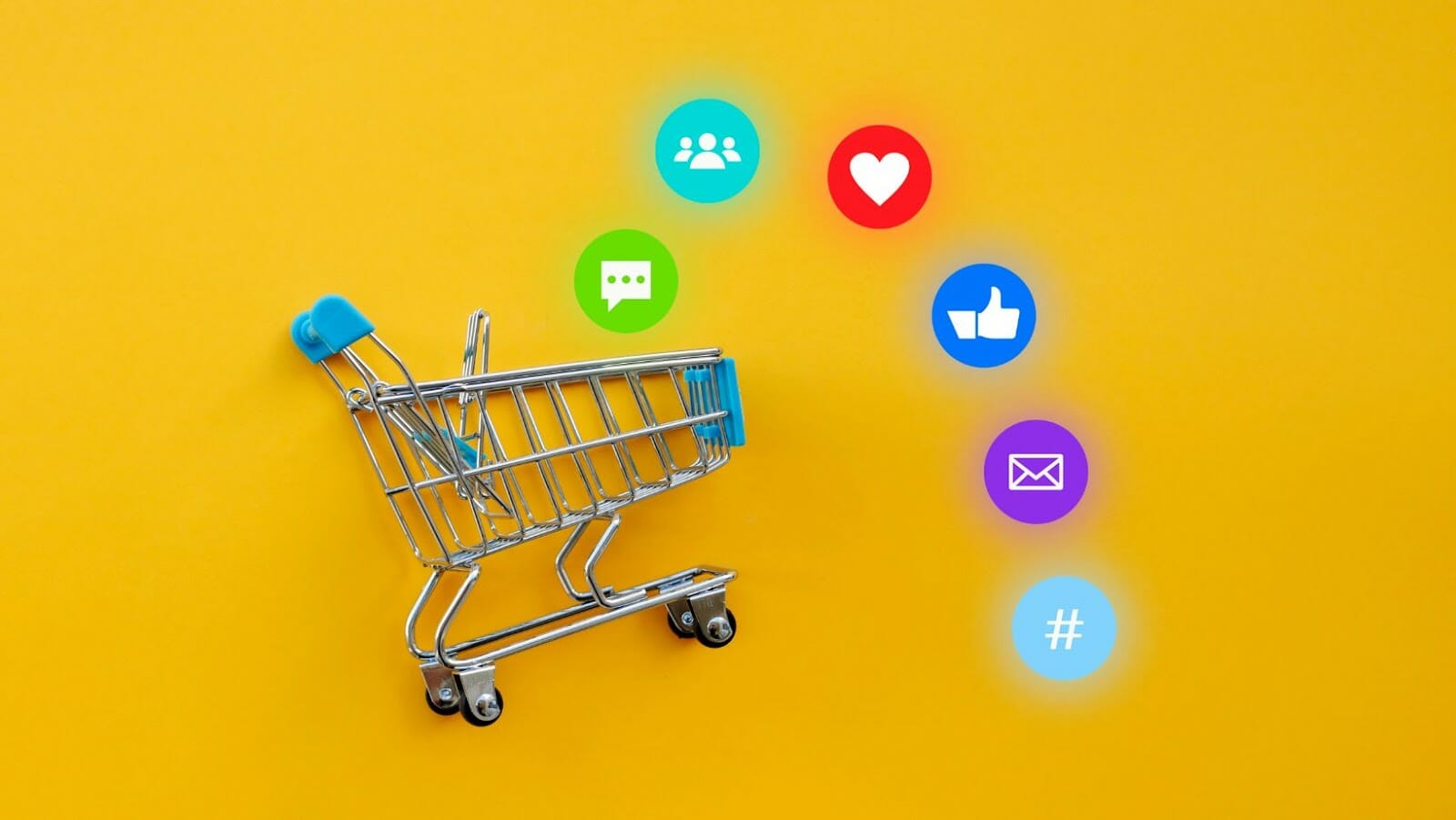 In addition, they've been engaging in deep collaboration with leading environmental organisations such as The Nature Conservancy and The Wildlife Conservation Society in conservation efforts essential for both people and nature — investing billions in programs around forest health, clean water access and climate resilience projects like Coastal Resilience in India or Nature-based Solutions across Latin America.
Facebook has also joined many companies making moves towards natural capital accounting practices. This practice will look at data related to biodiversity/ecosystem risks and incorporate these values into internal decision making — all factors necessary for effective corporate sustainability efforts.
Overview of Amazon's climate initiatives
As one of the world's largest companies, Amazon has led climate initiatives by announcing a commitment to achieve net-zero carbon emissions by 2040. This ambitious set of goals aims to run 100% on renewable energy by the same year.
Amazon is also investing heavily in green technology, making an ambitious $2 billion investment in its Restore the Earth Fund and Wind Farm 318 over several years. In addition, as part of its effort to combat global warming, Amazon is investing heavily in renewable energy sources, including wind power and solar energy, that it believes will ultimately lead to averting climate change.
The company has committed itself to reducing reliance on fossil fuels and increasing investments in electricity from clean sources such as hydropower, wind, or solar. The company has also partnered with organisations such as The Nature Conservancy and Conservation International for reforestation initiatives around the world and launched Amazon Future Engineer – a program dedicated to giving students access to computer science education resources.
At the same time, Amazon is pushing for greater transparency from governments about their long-term plans for carbon emission reductions; the company is urging government regulators like the US Securities and Exchange Commission (SEC) to take action now by requiring public companies in all industries to disclose more accurate data related to carbon emissions reduction practices. Amazon's continued words are amplified not just by taking action but through its leadership—urging other stakeholders such as governments and businesses—to develop policies that would reduce global and industry-specific emissions.
Overview of other companies' climate initiatives
Several companies' leadership across different industries supports the SEC's action. These companies have recognized the climate change threat and taken proactive steps to reduce their environmental impact.
The Action Network, a nonpartisan, nonprofit organisation focused on organising citizens to fight for progressive issues and policies, supports petitions from several of these companies. For example, Microsoft signed an SEC petition demanding that the agency "require publicly traded companies disclose their climate-related information as part of their regular reporting process to provide investors with consistent and verifiable data on potential material risks." To back up its statement, Microsoft reported significant investments in renewable energy sources over the past few years. In addition to its direct investments in renewable energy projects worldwide, Microsoft is committed to helping all its customers transition away from traditional energy sources in pursuit of a more sustainable future.
Walmart has also noted that corporate America should be taking proactive steps and has released commitments on goals such as transitioning to 100% renewable energy use worldwide by 2035 and zero emissions in new stores worldwide starting this year. Last summer Walmart doubled down on this commitment by calling for other businesses to set science-based emissions reduction targets through 2025 while supporting various forms of policy advocating for net-zero emissions by 2050 or sooner. In addition, to make sustainability more visible and accessible through their supply chain operations, Walmart has adopted industry standards such as the Responsible Business Alliance Code of Conduct which seeks shortened payment terms and transparency into supplier practices across labour conditions, health & safety standards, environmental protection measures, ethics requirements, etc.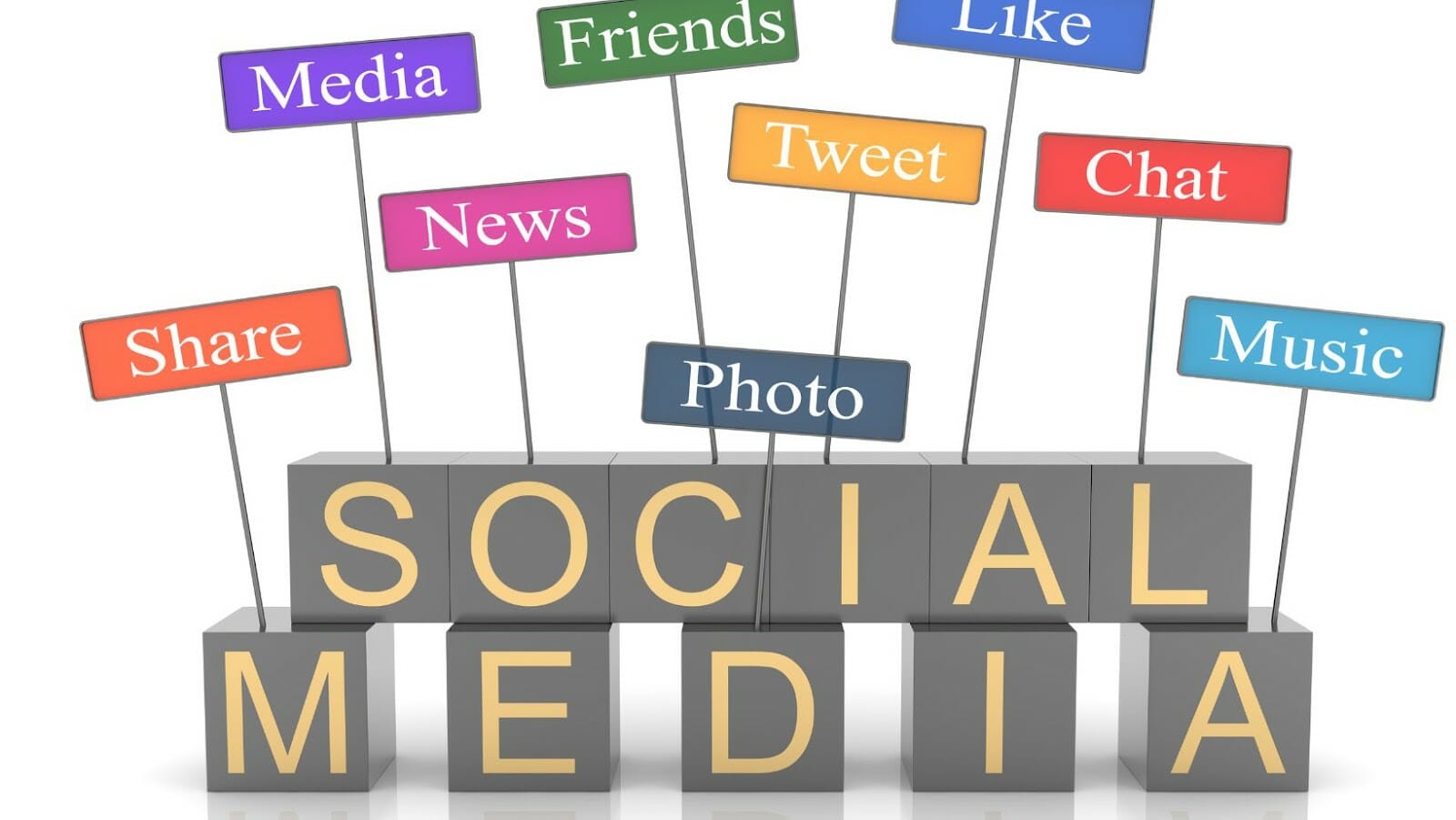 Starbucks too has embarked upon several initiatives including transitioning its entire system (company owned plus licensed) away from all non-renewable direct purchased electricity by 2030; setting science based emission reduction targets in scope 1 & scope 2 greenhouse gas (GHG) emissions; developing long term PSPs with suppliers focused on eliminating deforestation risks across 4 primary commodity categories; implementing global policy changes that align with environmentally responsible supplier management programs; committing $100M towards an employee ethical sourcing fund; investing 1% toward restoring healthy forest ecosystems; pledging up to $5M toward Starbucks Clean Water Partnership towards providing access & sustainable use of clean water globally; increasing rechargeable cup options over time; among many other sustainability actions it was announced during its global climate day event last year (2020).
The Companies' Argument
Several major companies, including Google, Facebook, Amazon, Microsoft, and Apple, have recently joined forces to urge the U.S. Securities and Exchange Commission (SEC) to adopt mandatory reporting requirements for public companies on their risks and opportunities related to climate change.
These companies argue that this would enable investors to better understand and evaluate the risks posed by climate change and make more informed decisions.
Environmental benefits of regular climate reports
Environmental sustainability is a growing concern for companies and investors, with more and more organisations focusing on corporate social responsibility (CSR) to meet the expectations of their stakeholders. Regular climate-related reporting is becoming increasingly important among CSR activities as companies face increased pressure from regulators and shareholders to be fully transparent with emissions data.
Regular climate reporting can provide investor insights into the environmental performance of businesses, such as progress towards reducing emissions to meet sustainability goals or board action on certain initiatives intended to reduce the company's carbon footprint. Furthermore, by providing investors with an accurate picture of how a company manages its ESG-related risks, these regulatory filings enable stakeholders to make informed decisions about long-term investments.
Climate disclosures are not required under SEC rules right now. Still, some leading companies have urged the agency to introduce regulations governing regular disclosure of data related to climate risks and greenhouse gas (GHG) emissions. Businesses such as Microsoft Corporation are actively advocating that public companies should be providing investors with accurate climate-related information whenever they release or amend financial statements or other material information about their operations. Such reports would provide greater transparency surrounding environmental issues and help investors understand how a company engages in practices that could affect its long-term financial performance.
Economic benefits of regular climate reports
The companies have also argued that investors need greater transparency to factor climate risk into their decisions in a world of increasing environmental and social responsibility. As part of this view, they strongly advocate that the SEC require more frequent and detailed climate change-related risk disclosures from public companies. While the urging for regular climate reports lies primarily in investor value and sustainability, other economic advantages should be considered.
Regular climate reporting throughout the year can provide better insights into a company's carbon usage and other environmental impacts which can then be used to create cost reduction strategies or competitive advantages. In addition, companies can identify areas of improvement through early or timely warning indicators like water supply levels or temperature changes before they become dire. Moreover, consistent disclosure would help managers monitor changing trends in public sentiment which could alert them to opportunities or threats posed by consumer preferences.
Comprehensive standardisation regulations by the SEC will encourage financial markets to become more aware of vulnerabilities associated with climate change and reward those adopting sustainable practices while punishing those not sufficiently prepared. Moreover, by proactively preparing for potential disruptions over the longer-term, businesses may find themselves well positioned to meet customer demand when opportunities arise and become successful players in an increasingly green economy.
Social benefits of regular climate reports
In their open letter to the Securities and Exchange Commission (SEC), the eight companies argued that regular climate risk disclosure requirements create tangible social benefits. In addition, the companies cite growing economic realities, including extreme weather events, increasing regulatory scrutiny, and the global push towards carbon neutrality – all of which have incentivized large publicly-traded companies to be transparent about their climate-related activities and goals.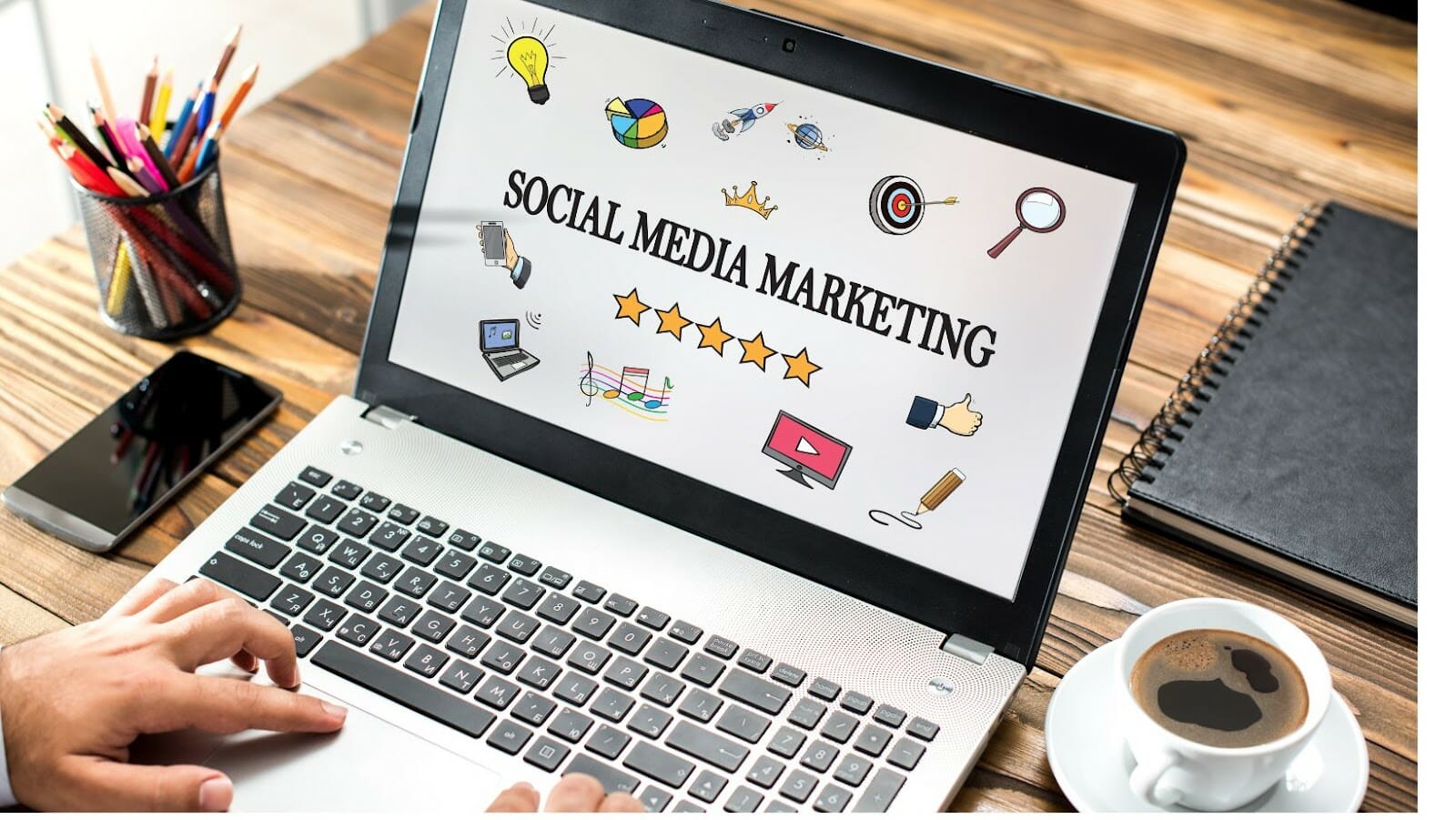 By making corporate disclosures clearer and more consistent across companies, this reporting could also benefit investors by accurately evaluating a company's financial health. In addition, making companies responsible for disclosing their exposure to climate risk could make it easier for investors to assess when investing in companies actively adapting their strategies to constraints imposed by a changing environment.
Furthermore, this kind of transparency can incentivize businesses to adopt strategies to reduce emissions through increased efficiency or innovation in low-carbon products. This would drive market demand for more sustainable practices, such as transitioning operations from fossil fuels to renewable energy sources. Finally, higher standards for corporate disclosure could accelerate efforts towards realigning capital markets with global commitments on greenhouse gas emissions reduction – achieved through initiatives such as the Paris Agreement's long-term goal of achieving net zero emissions by 2050.
The SEC's Response
The call from major companies, such as Google, Facebook, and Amazon, for the SEC to mandate consistent and reliable information about the climate risks of their investments is gaining momentum. The SEC has recognized the need for more consistent climate reporting. As a result, it is considering a proposal requiring companies to submit climate-related information as part of their financial reporting.
This article will explore the SEC's position on climate reporting and the response from investors in light of the proposal.
Overview of the SEC's current stance
The U.S. Securities and Exchange Commission (SEC) is an independent agency of the federal government responsible for protecting investors, maintaining fair and orderly functioning of the securities markets, and facilitating capital formation.
The SEC has recently received attention from various companies urging it to take action to protect their shareholders from potential losses caused by rapidly changing market conditions.
The SEC's current stance is that it will not intervene in matters regarding private investments unless there is evidence of fraud or manipulation by the company or its counterparty. The SEC believes that its ability to effectively respond quickly and adaptively to dangerous market conditions would be severely limited if it was forced to intervene in private transactions, leaving only enforcement tools as an option for addressing issues in the future.
At the same time, The SEC recognizes that these rapidly changing conditions can be difficult for businesses and investors alike to navigate with confidence, which is why the agency has established guidance documents, pamphlets, and other materials detailing key investor protections and related topics. The hope is that by providing this information, investors will better understand their rights and more clarity on how they should proceed in light of all available information.
Overview of potential next steps
The SEC's Office of Investor Education and Advocacy is actively monitoring the multiple proposals for updating the current shareholder rights framework and is exploring possible next steps. These include legislative and regulatory initiatives, such as amendments to the proxy rules found in Rule 14a-8 of the Securities Exchange Act of 1934 and new rulemaking under the Investment Company Act of 1940.
The agency is also working to engage with stakeholders across all sectors, including investors and companies, to ensure that potential arising from regulatory or legislative action are considered while protecting investors' interests. In addition, the SEC seeks to balance investor protection when creating recommendations or implementing changes.
Additionally, the SEC has conducted a series of public roundtable discussions with investors, corporates, proxy advisors, and institutional investors to identify potential policy solutions. These conversations have focused on topics such as information sharing between corporations and shareholders; resubmission thresholds; accuracy requirements for corporate disclosures; shareholder proposal filing deadlines; use of personalization technology; staggered boards; transparency in corporate political activities; governance structures in investment company families; arbitrage opportunities between different markets for investments; Proxy Advisory Firm regulation; compensation disclosure practices by issuers to retail shareholders.
Finally, the SEC has released a request for comments regarding their review of existing federal investor protection regulations to assess whether further action should be taken. This request is intended to help them understand how best practices have changed over time related to areas such as recruitment methods used by corporations when recommending brokerages or placing insider trades.
tags = Google Alphabet,Amazon, Autodesk, eBay, Facebook, Intel
and Salesforce, alphabet amazon facebook intel secfeinercnbc, sec amazon facebook intel secfeinercnbc, letter sec facebook intel secfeinercnbc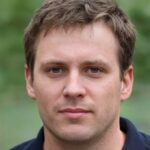 Tech expert fresh from the Australian Coast. Been in the tech industry more than 9 years, as part of a Business Growth Group. His out of office days are 100% for freestyle surfing and waves chasing.