If you are a game lover, you will not feel unfamiliar with Steam. According to the Official, Steam is the ultimate destination dedicated to helping game lovers find and play games they want and discuss game-related matters with other gamers, and enabling game developers and publishers to create games. Undoubtedly, Steam has provided gamers with numerous games that are compatible with Windows, macOS, Linux, and more for entertainment, bringing convenience to game enthusiasts to a large extent.
"Luckily, there is a Mac data recovery tool named iBoysoft Data Recovery for Mac that can come in handy to help you get deleted files back from emptied Mac Trash or disk-based storage devices."
However, with the installation of Steam and more and more Steam games, the disk space will be used up gradually, which is especially true on Mac computers. Hence, game enthusiasts are highly recommended to uninstall Steam on Mac or uninstall unused Steam games to free up more disk space so that they can play games on Mac more smoothly.
How to Uninstall Steam or Steam Games on Mac
Part 1 Uninstall Steam on Mac
Although Steam is the game paradise for game enthusiasts, it needs to be uninstalled for some reasons, including freeing up disk space, avoiding consumer frenzy, and cooling down the overheating MacBook caused by running Steam, Steam not opening on Mac, unexpected Steam quitting, and to name a few. To perform Stem uninstallation, here is the step-by-step tutorial you should follow:
Step 1 Use the Finder Program to Delete Steam
1. Click the Steam icon situated at the top menu and select Quit Steam from the drop-down list to quit the Steam program if it has been launched.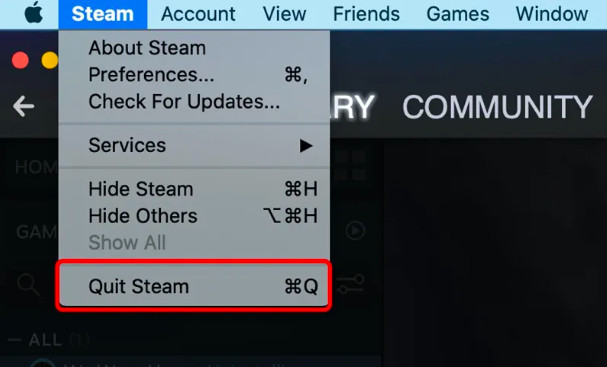 2. Navigate to Finder > Applications to locate the Stem program, right-click on its icon, and then select Move to Trash to put Stem into Mac Trash.
Step 2 Clear the Leftover Files Related to Steam
Deleting the Steam program from Finder is not the end because there may be some leftover Steam files on your Mac machine. Therefore, you need to remove these leftover files related to Steam manually.
1. Open the Go to Folder window by going to Finder > Go > Go to Folder from the top menu.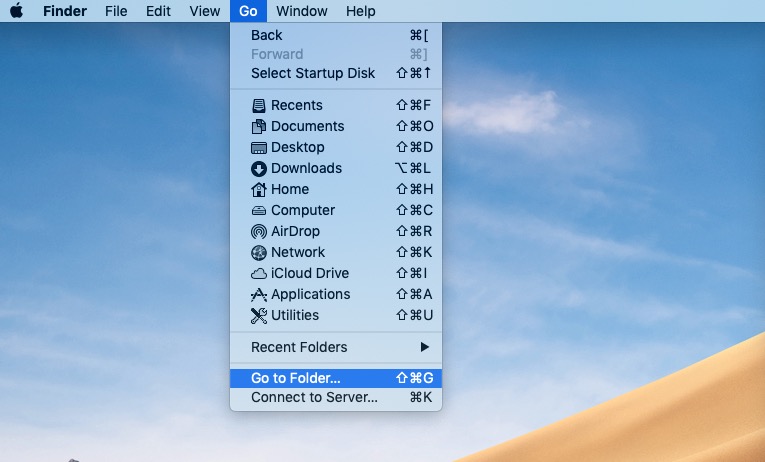 2. Input ~/Library/Application Support in the pop-up Go to Folder window and hit the Go button.
3. Browse all the listed folders to locate the Steam folder, right-click on this folder, and then move it to Mac Trash by selecting Move to Trash.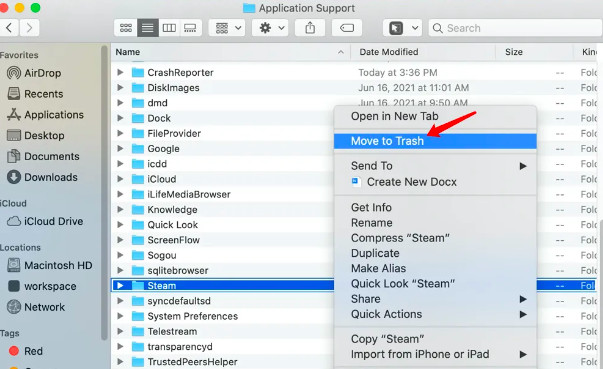 4. Return to the Go to Folder window, enter the following paths one by one to search for and delete the leftover files whose names contain "steam" or "valve."
~Library/Caches/…
~Library/Logs/…
~Library/Preferences/…
~Library/Cookies/…
5. Empty the Trash folder to conduct a complete deletion of Stem and its leftover files.
Part 2 Uninstall Steam Games
After playing the Steam games for a long time, you may find these games uninteresting and take up too much disk space, slowing down your Mac machine. If you want to get them uninstalled but still keep the Steam app, you can take the steps mentioned below.
Step 1 Click the Steam icon on your Mac to launch it, and type your account name and password to sign in.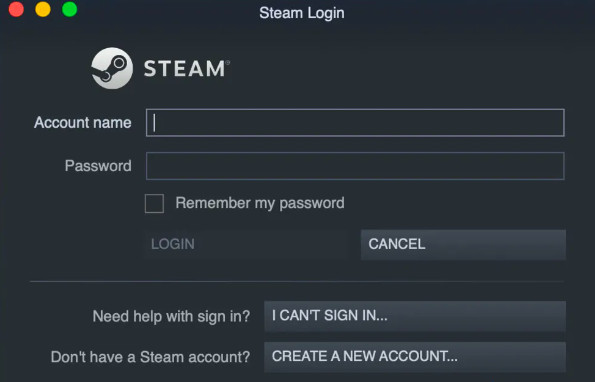 Step 2 Head to LIBRARY > ALL to see all the games you have downloaded.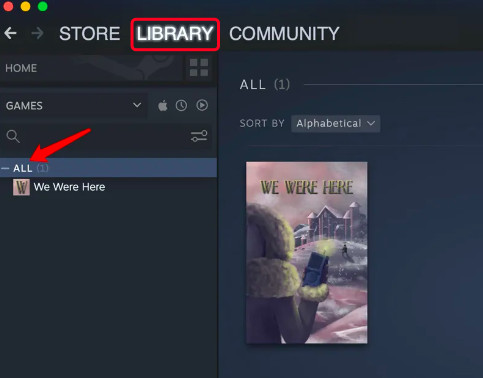 Step 3 Find the settings icon on the game screen, click it to select Manage, and then Uninstall.
Step 4 Hit the Uninstall option in the pop-up UNINSTALL window. Then, the Steam game you downloaded before will be uninstalled.

Bonus Tip: Recover Deleted Files on Mac Using iBoysoft Data Recovery for Mac
You may mistakenly delete some crucial files while uninstalling the Steam app or its leftover files. If the Mac Trash is not emptied, you can easily get these deleted files back with a few clicks. But if the Trash folder has been emptied, what should you do to recover your missing files? Luckily, there is a Mac data recovery tool named iBoysoft Data Recovery for Mac that can come in handy to help you get deleted files back from emptied Mac Trash or disk-based storage devices. Whether the missing files are recently deleted or permanently deleted, they can be retrieved easily and quickly with iBoysoft Mac Data Recovery. Step 1 Download iBoysoft Data Recovery for Mac from its official site, click the installer, and follow the wizard to install this program on your Mac.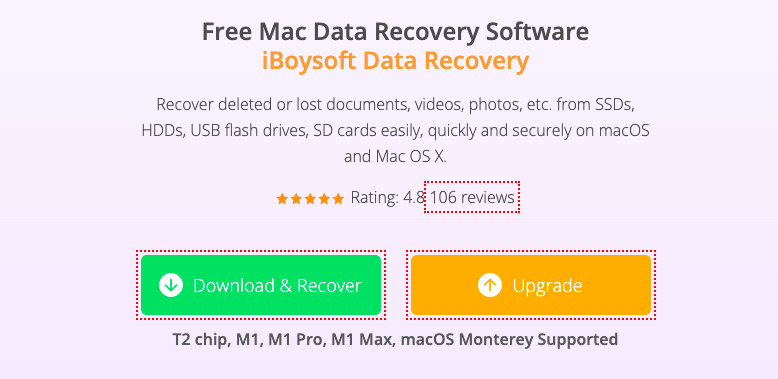 Step 2 Launch this data recovery utility, select a drive you need to initiate Mac data recovery and click Scan to search for the deleted files.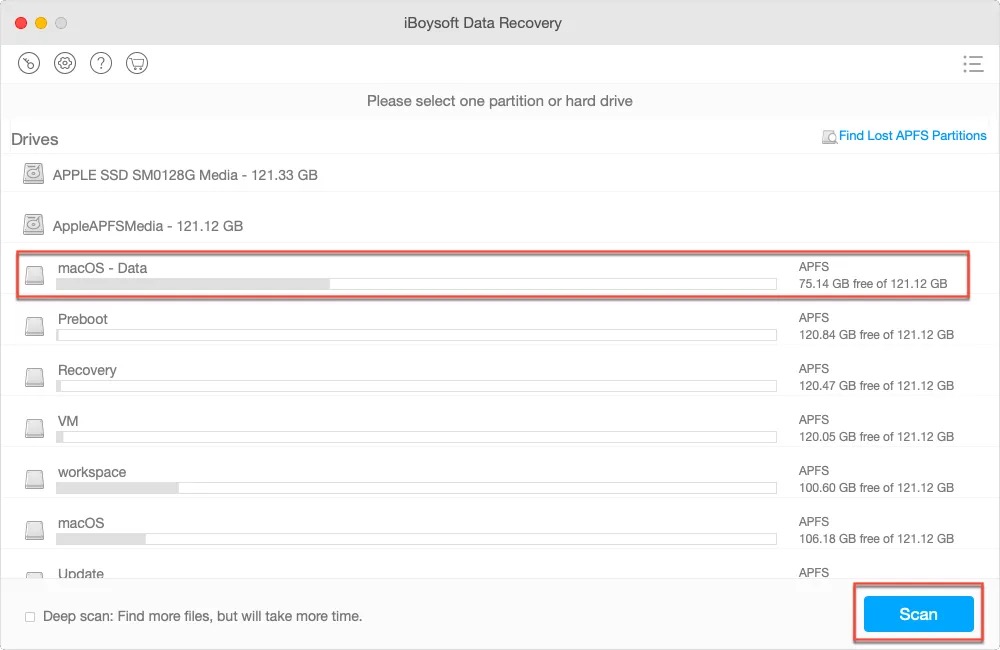 Step 3 When the scanning process finishes, preview the found files to pick the desired files. Once you have found the deleted files, tick the box beside them and click Recover to get them back.
Conclusion
After reading this post, you should know how to uninstall the Steam app and the downloaded Steam games on Mac. If, unluckily, you mistakenly deleted some vital files and have no backup of them during the uninstallation process, you can take help from iBoysoft Data Recovery for Mac to recover all the deleted files.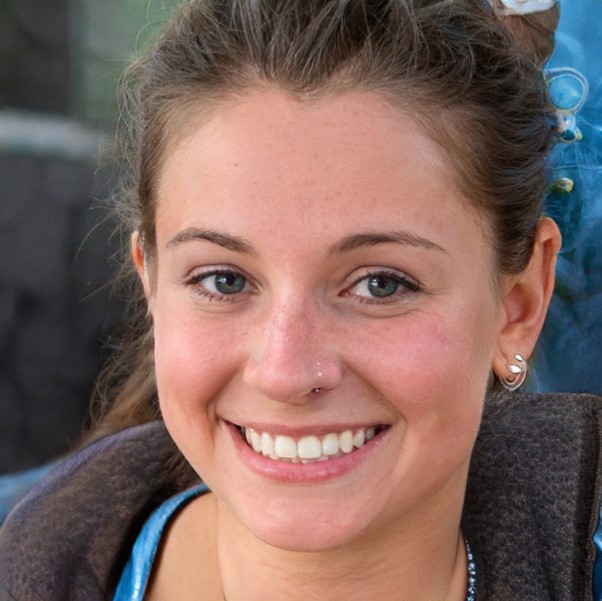 May not look like but definitely a big tech addict. Tech blogger since graduating in her home town in Esbjerg. Loves long bike rides across the country.